Our Photos
We hope that you will enjoy the selection of photographs that we have taken over the last 8 years showing the story so far and the fun we have had with the Milltimber Team !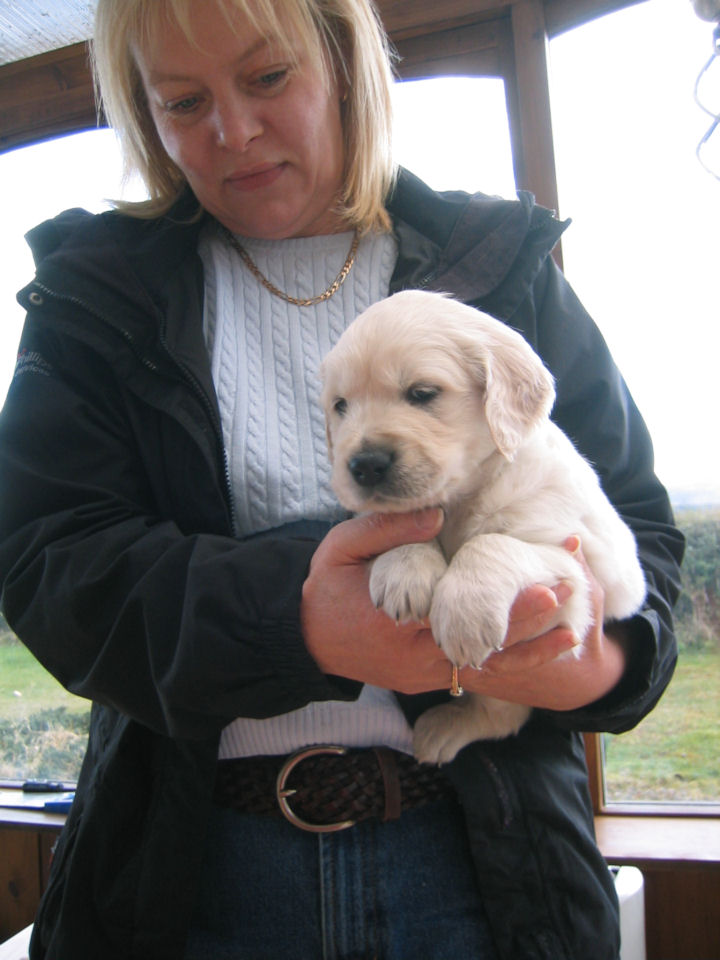 Our first meeting with Mac and the beginning of the story.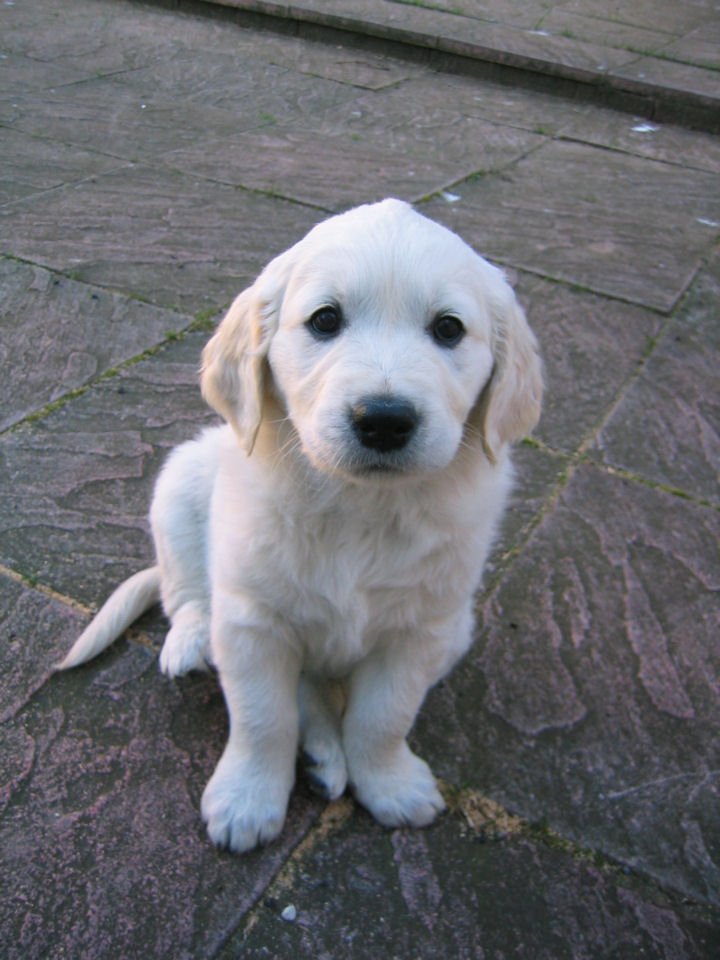 Mac -"At home - My first day in Milltimber"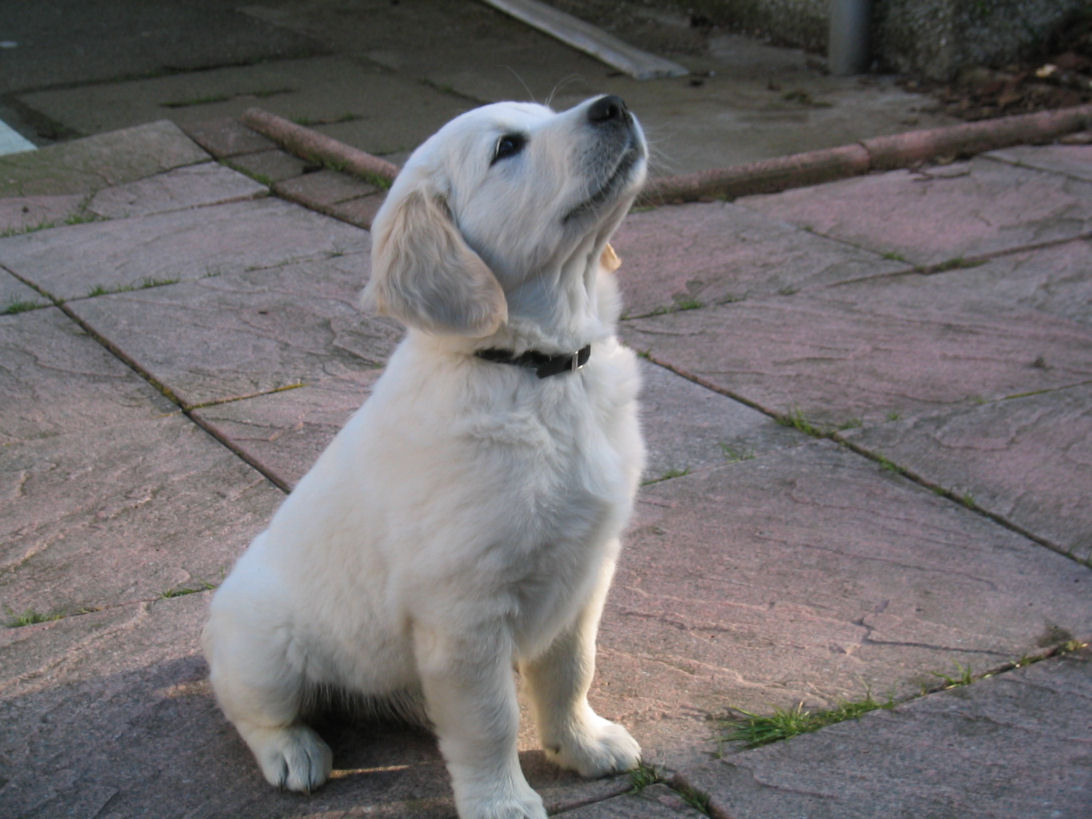 "Maybe if I sit nicely I'll get more food"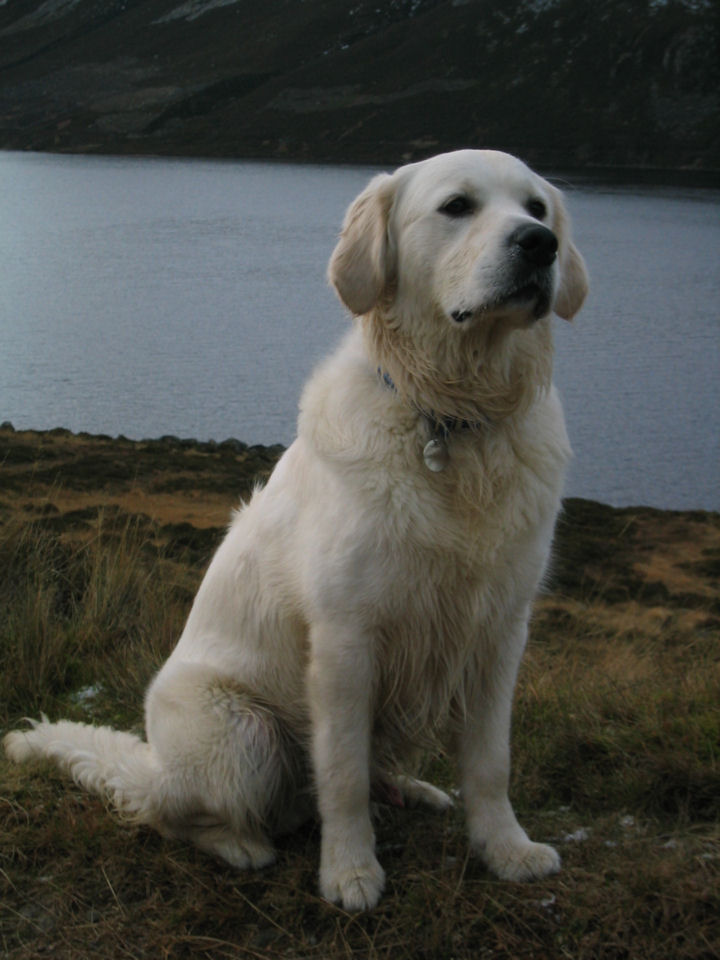 Mac growing up (9 months) and getting out and about.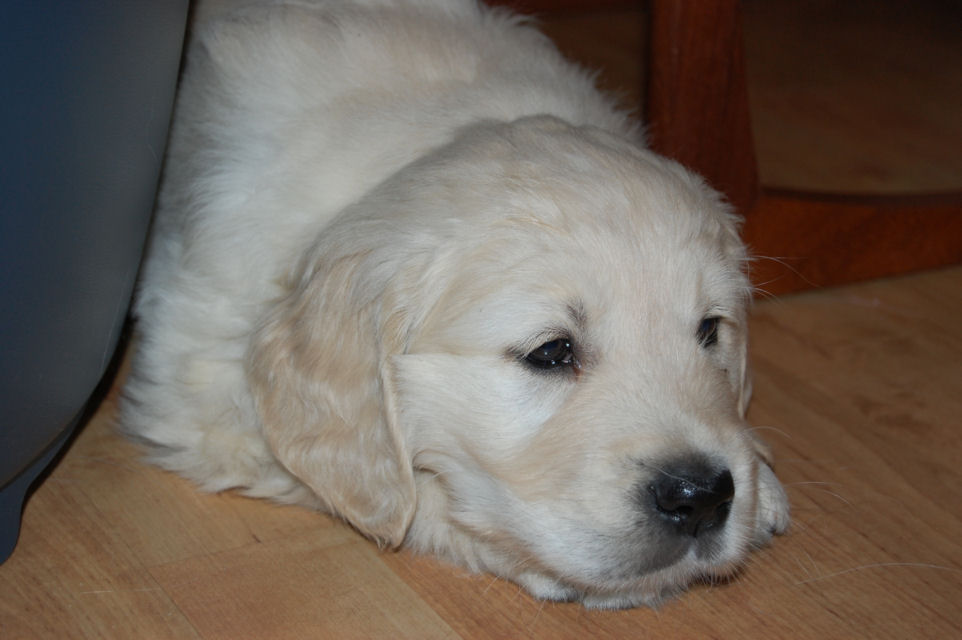 Our new baby Arran arrives at home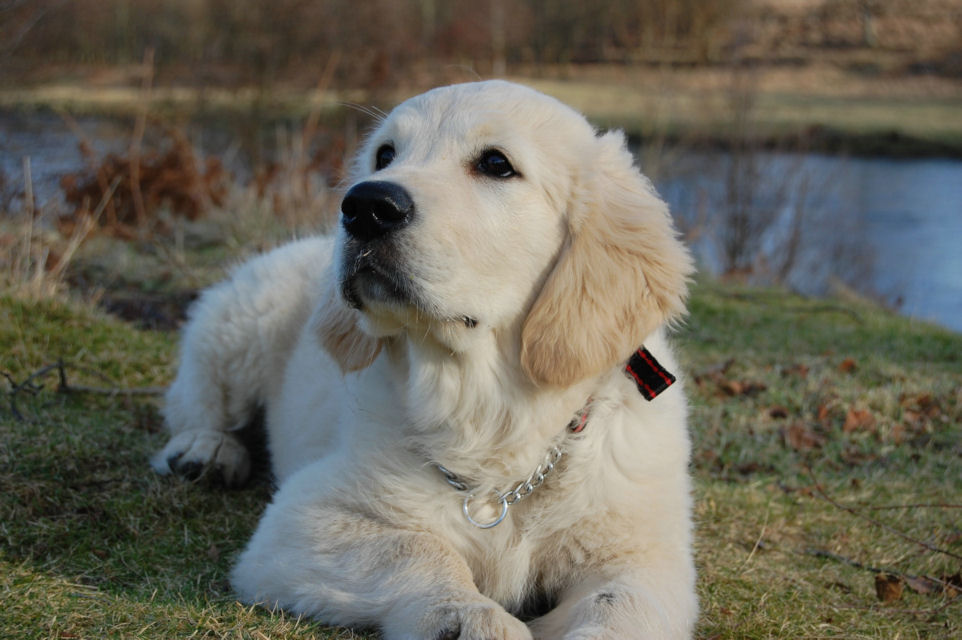 Arran at the riverside.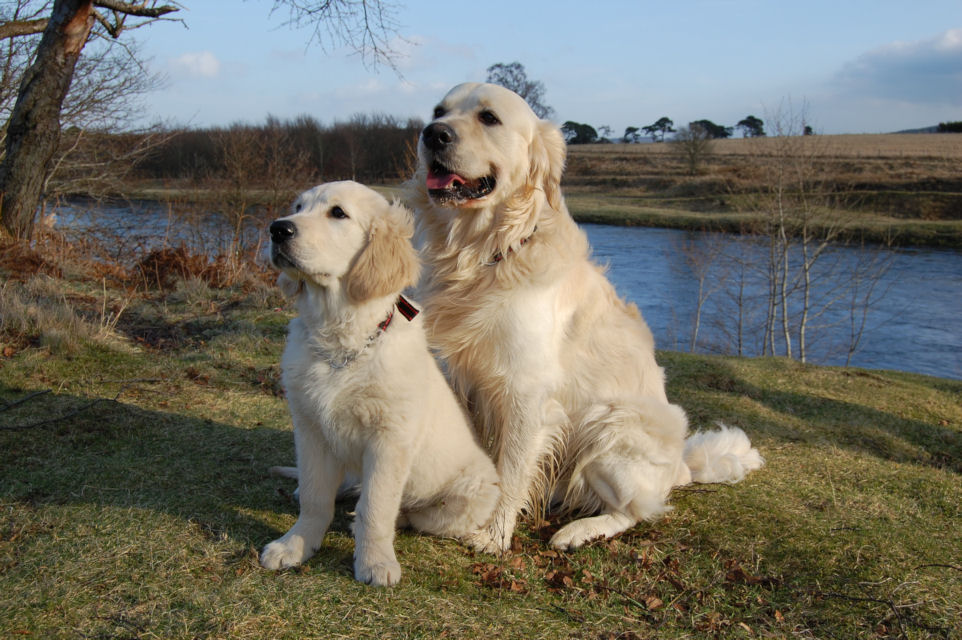 Arran & Mac - Best pals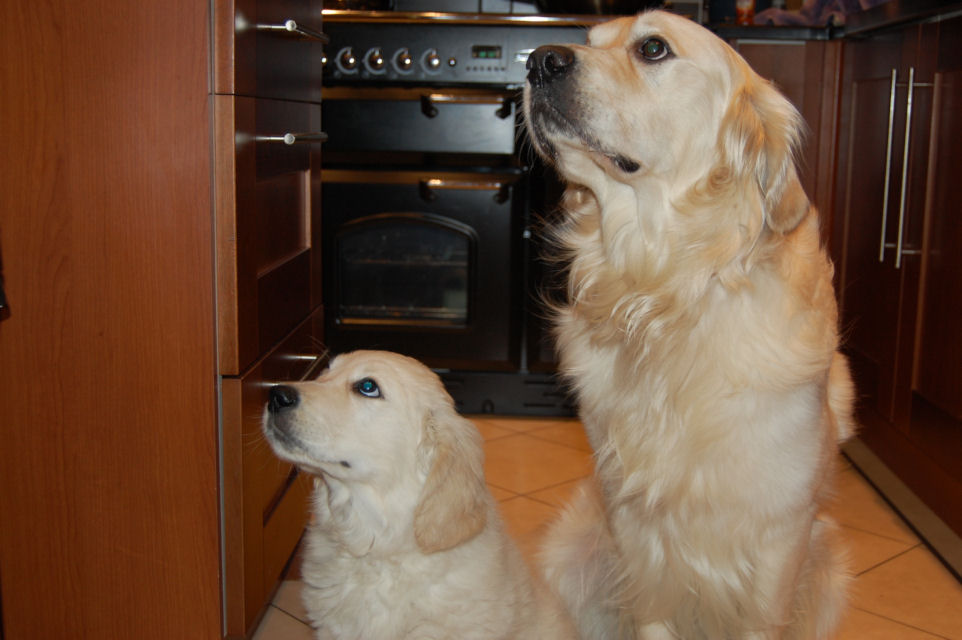 "Watch Little One, this is how it's done !"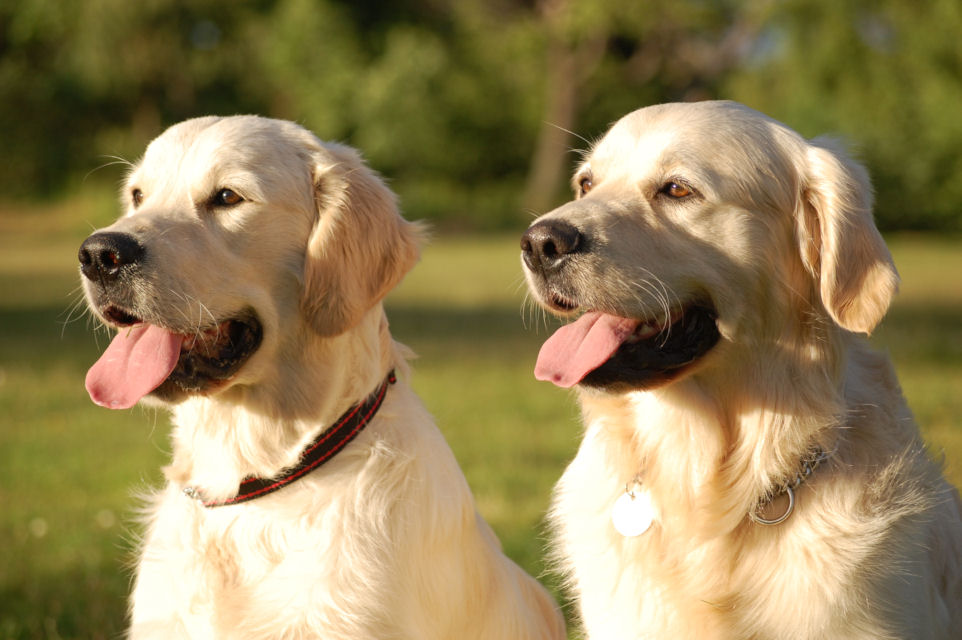 Catching up on my big pal.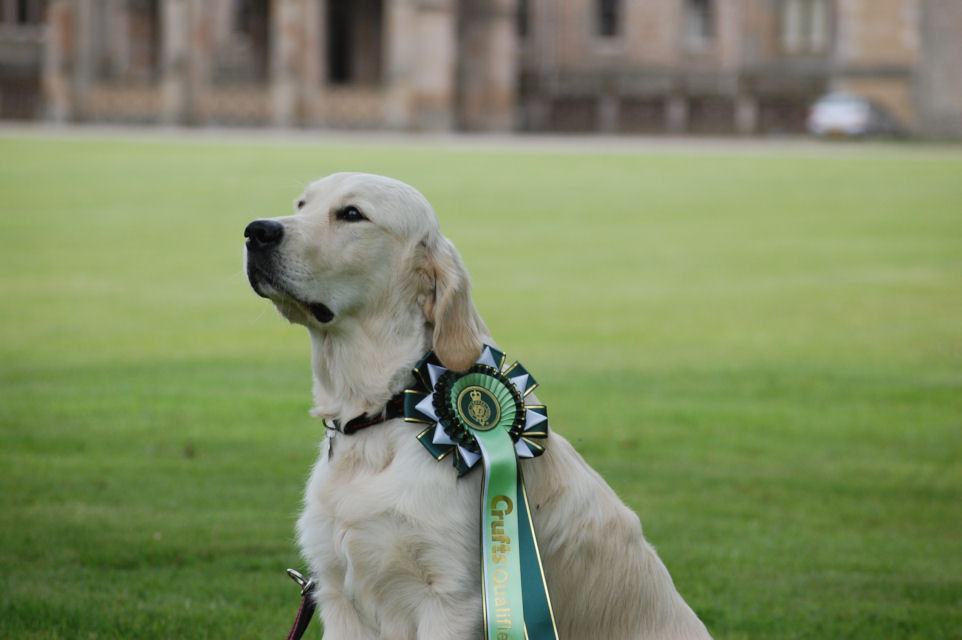 First time qualifying for Crufts - Kelso June 2008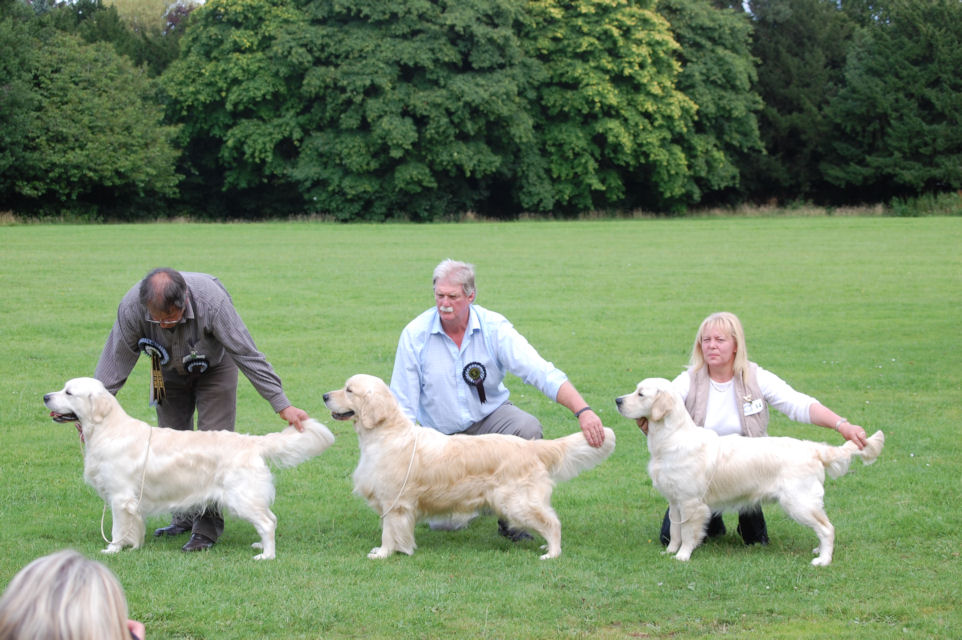 Hot on the heels of Kelso -July 2008
Arran -1st Puppy Dog Class and Best Puppy Dog at Golden Retriever Club of Northumbria Open Show
Tilly's Dad -Telkaro First Look on the left!
Thanks to Judge Mandy McDonald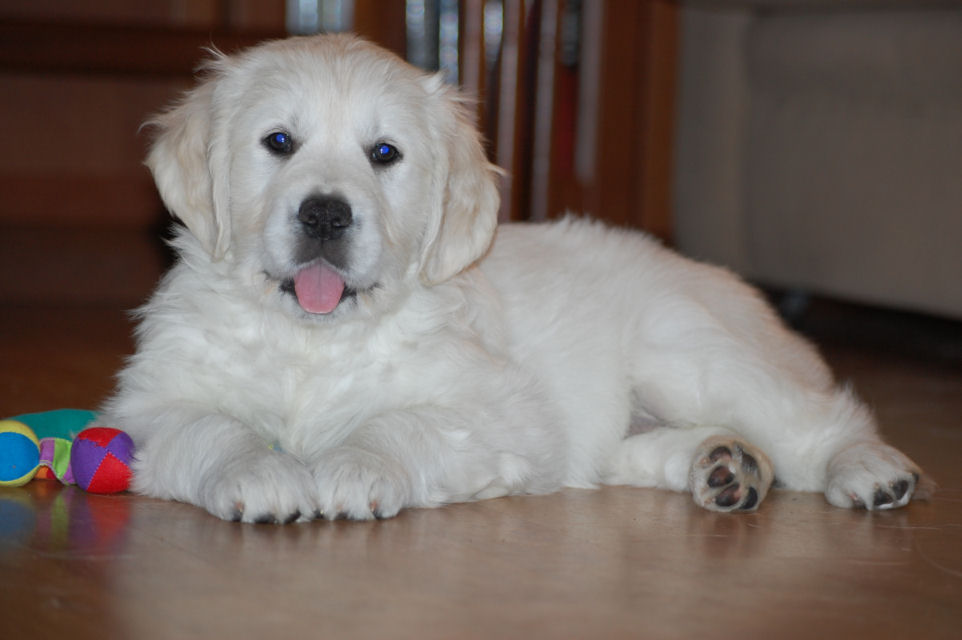 Ailsa - My first days at home in Milltimber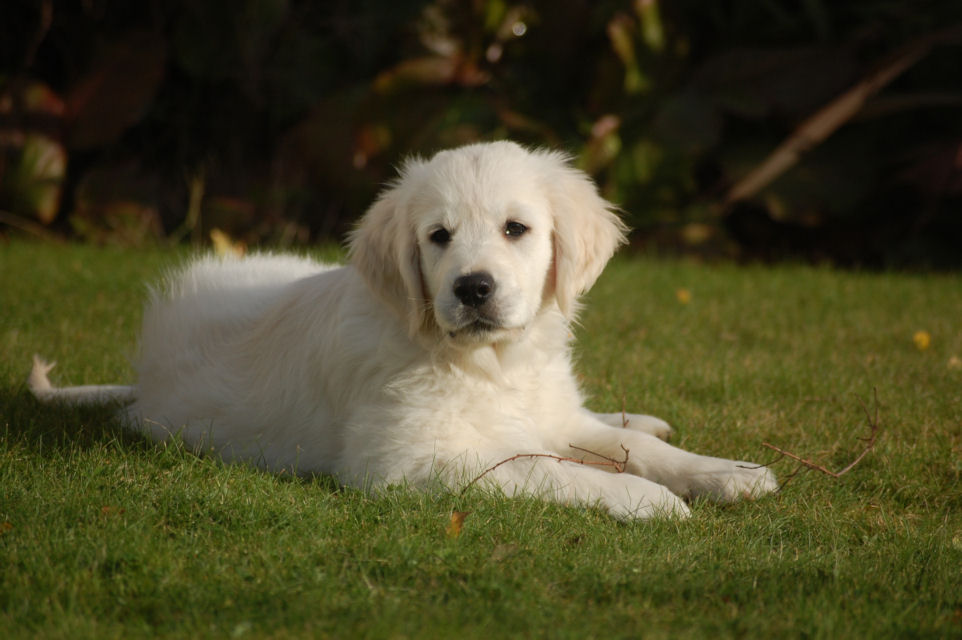 Fun in the front garden.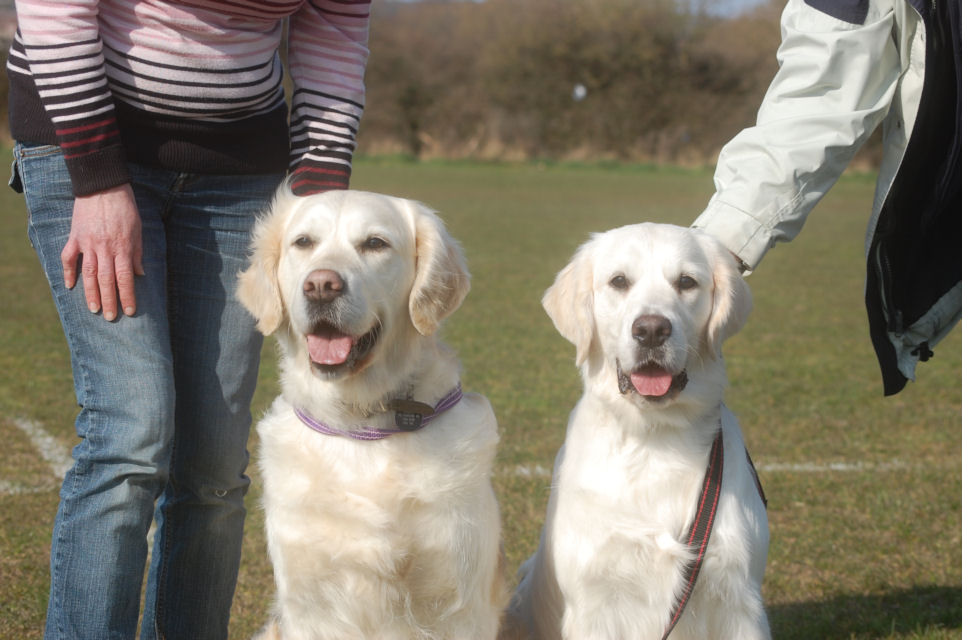 Me with my Mum "Clara" at my 1st Championship Show - South Western Golden Retriever Club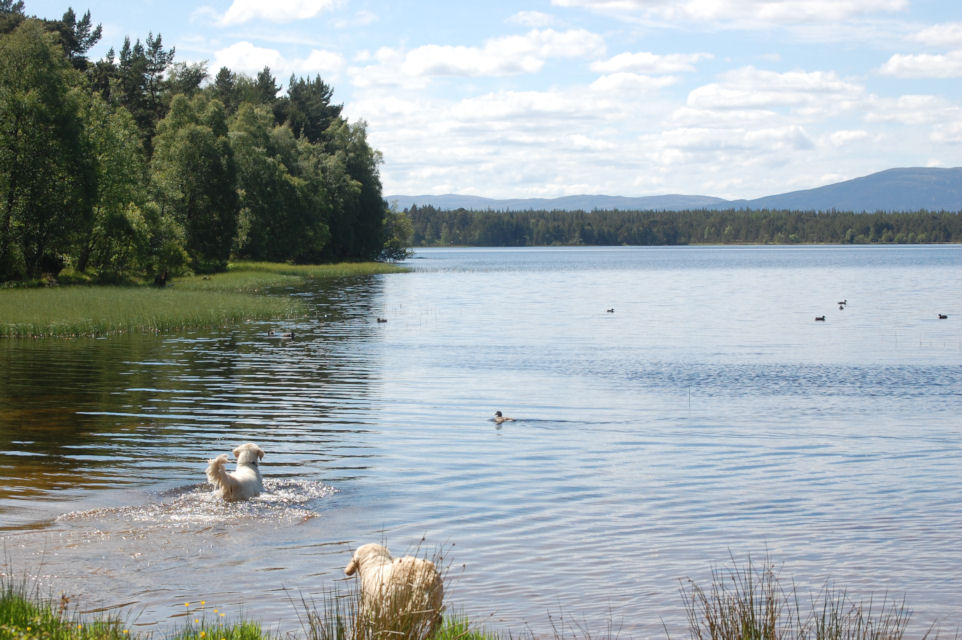 Gundog instincts? - Ailsa chasing the ducks - we made a quick exit!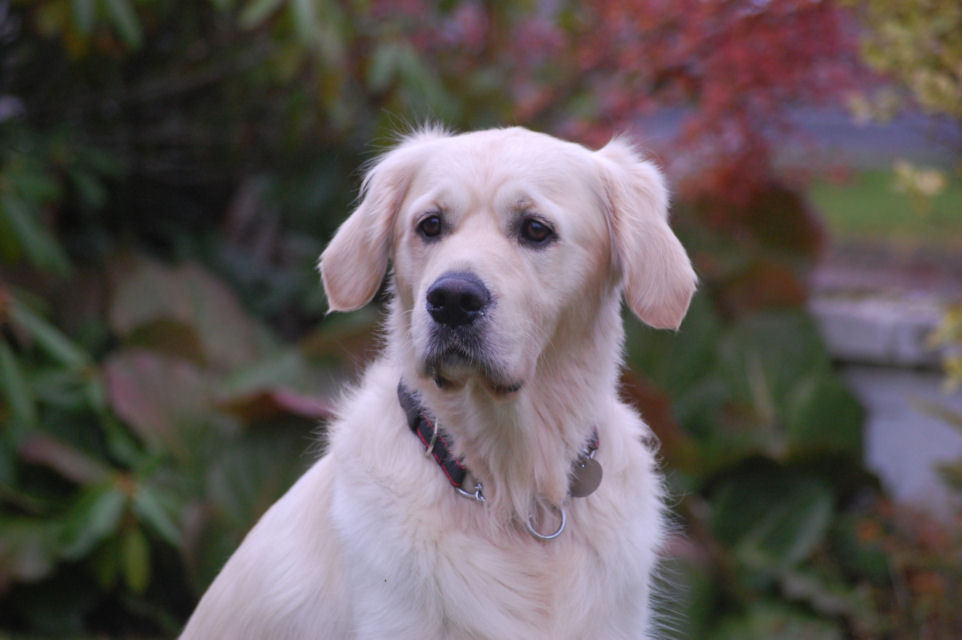 Mac - "Hello, Hello, Hello what's going on here then? "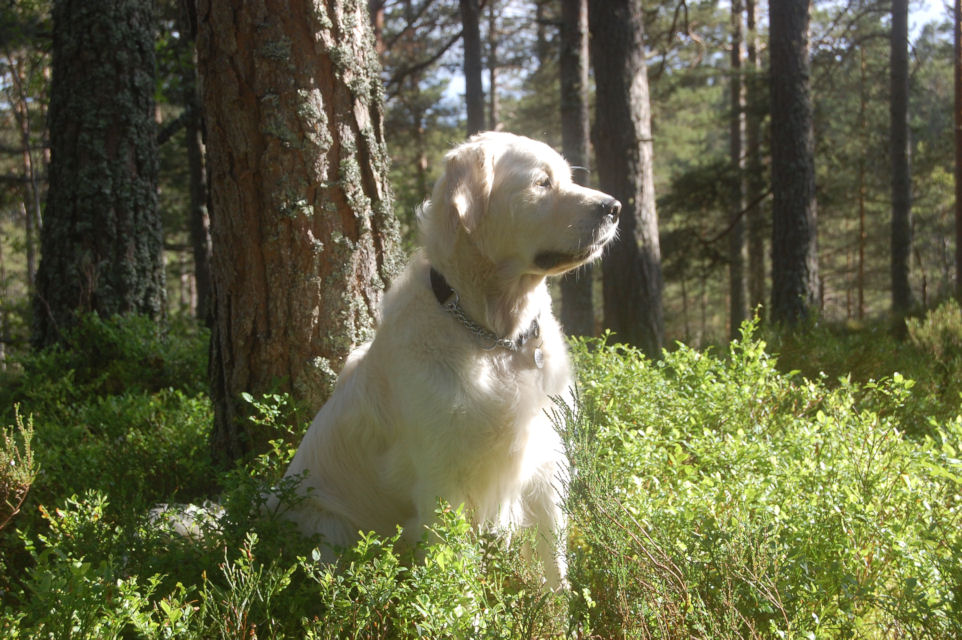 Mac at Grantown on Spey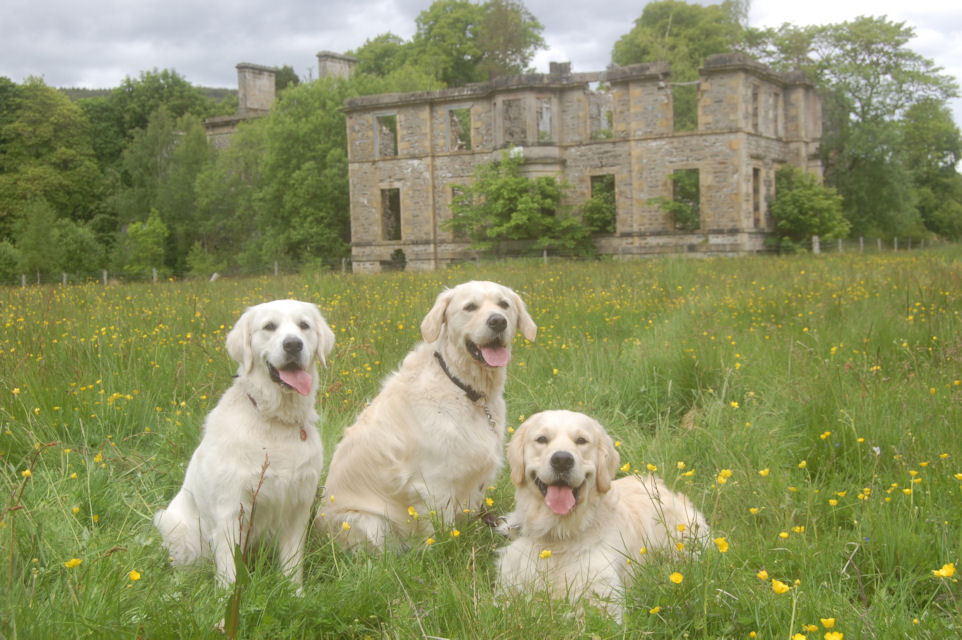 The Team make it to Guisachan 2009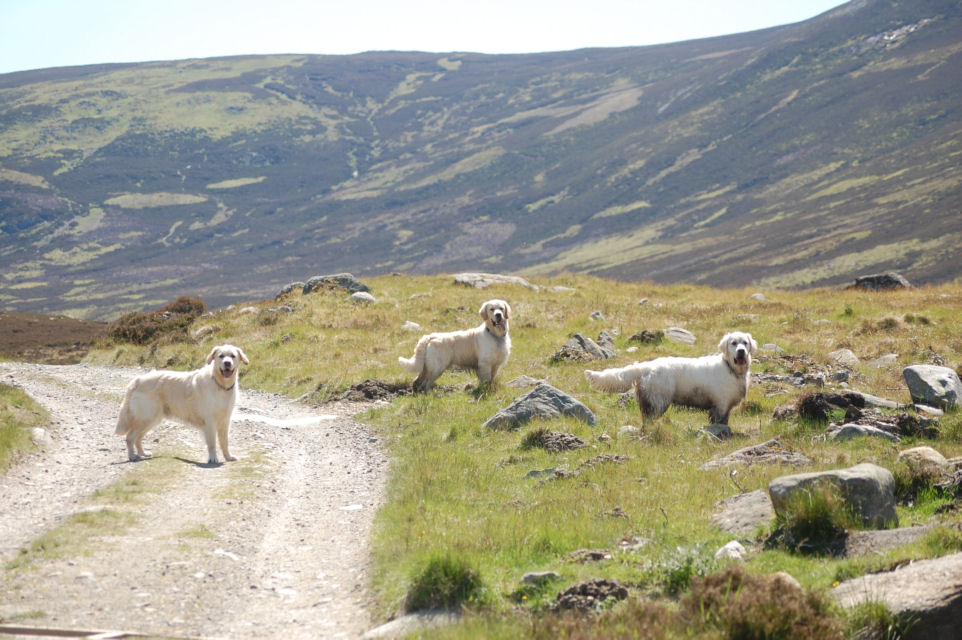 Loch Callater Summer 2009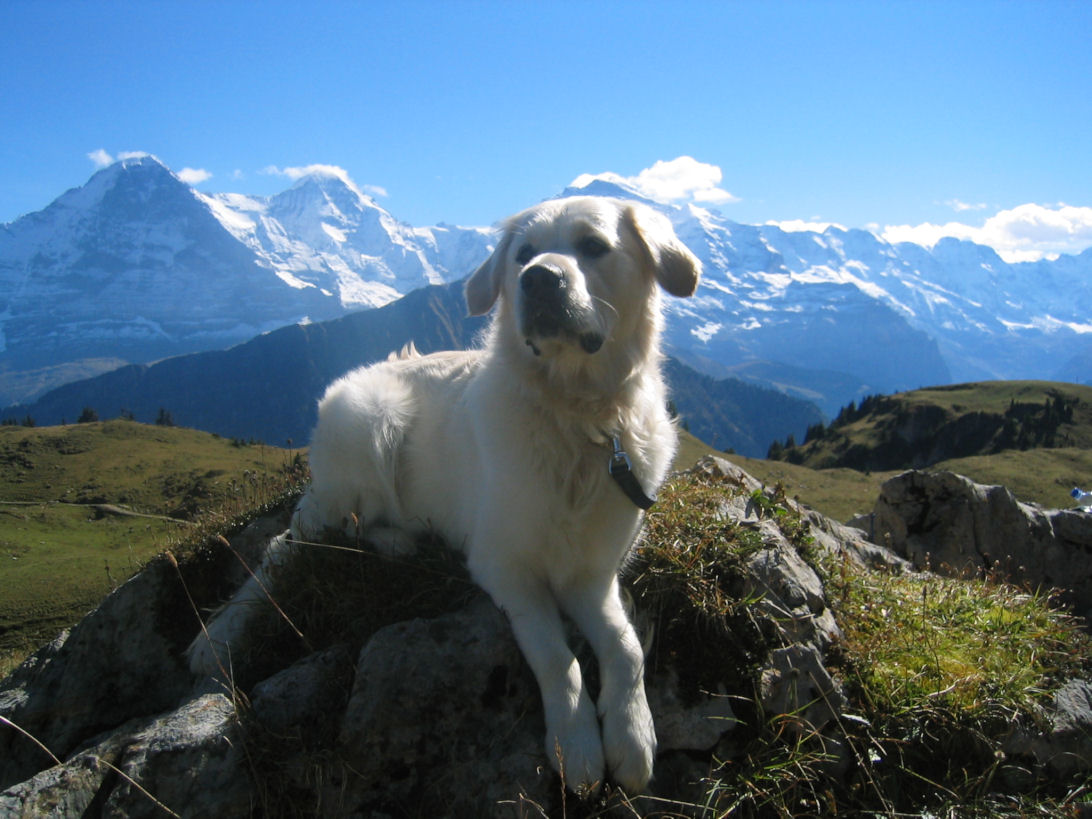 Mac - Switzerland 2007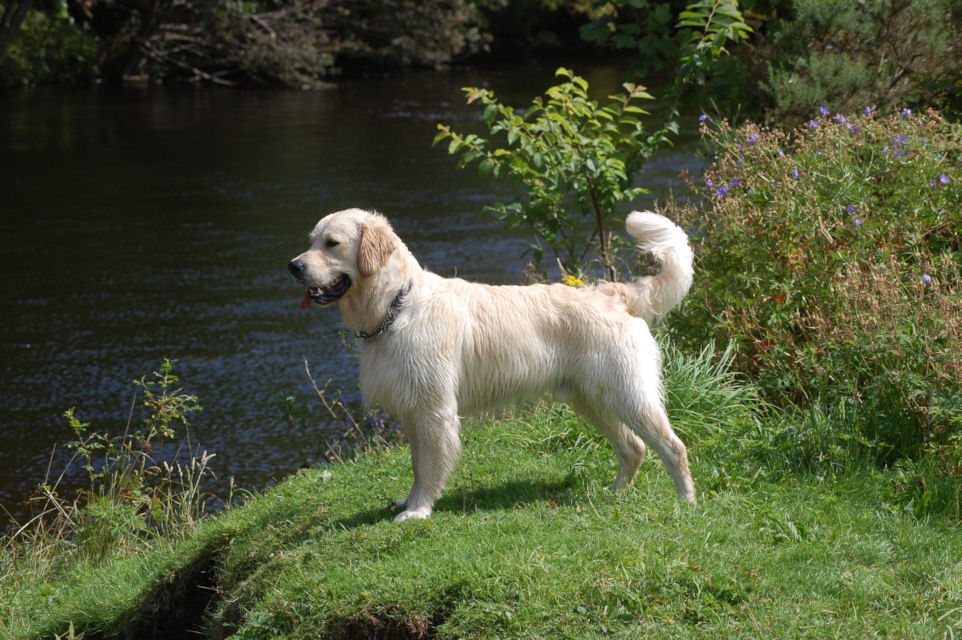 Arran - pondering a swim - Richmond Summer 2009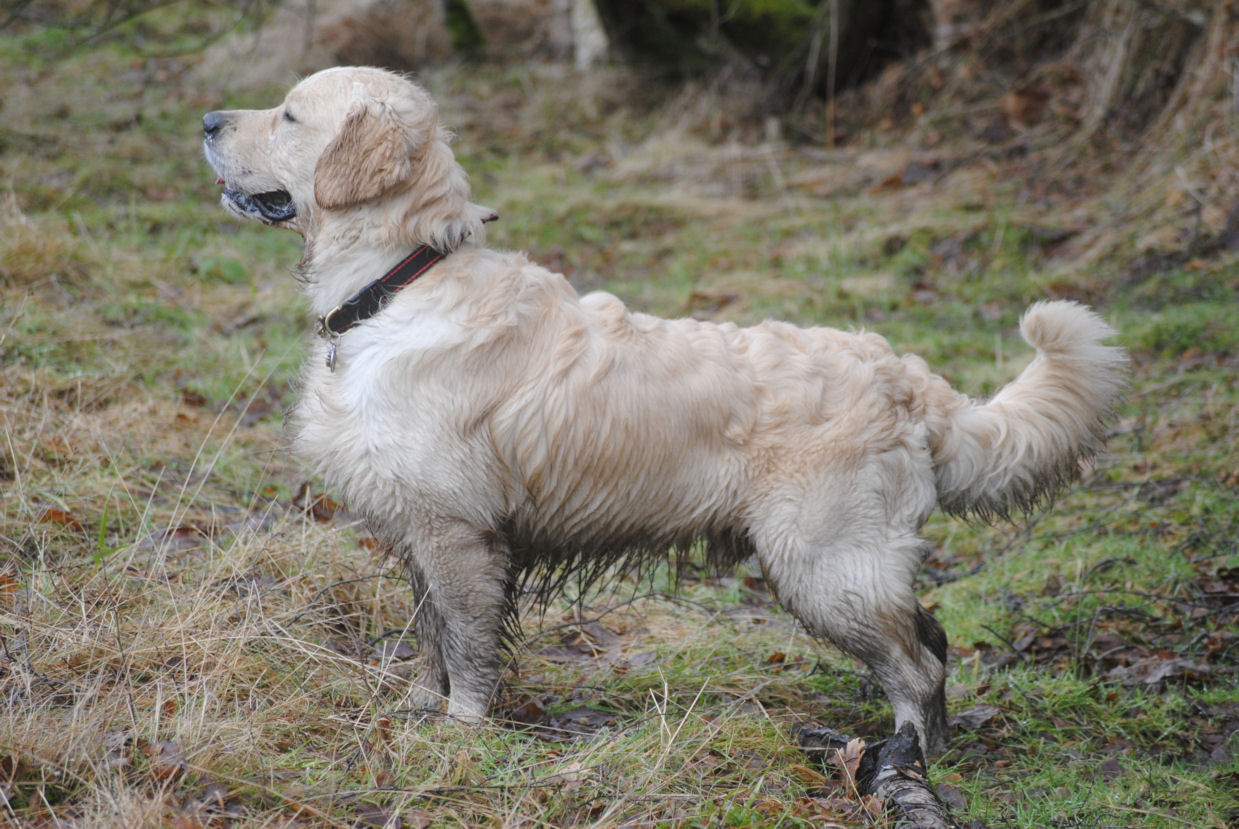 Arran - needing a swim to get cleaned up!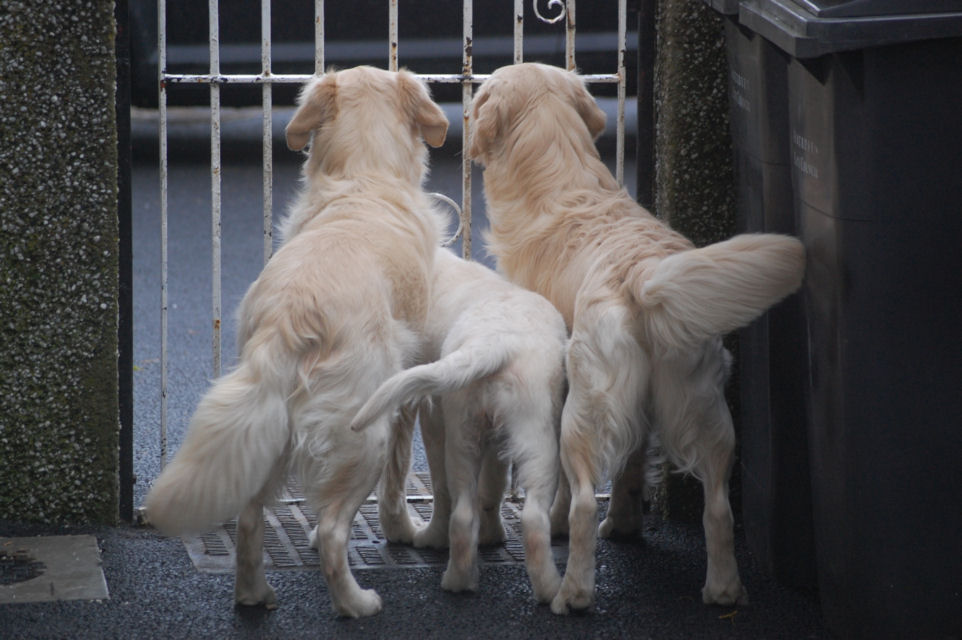 "Let me out to play please"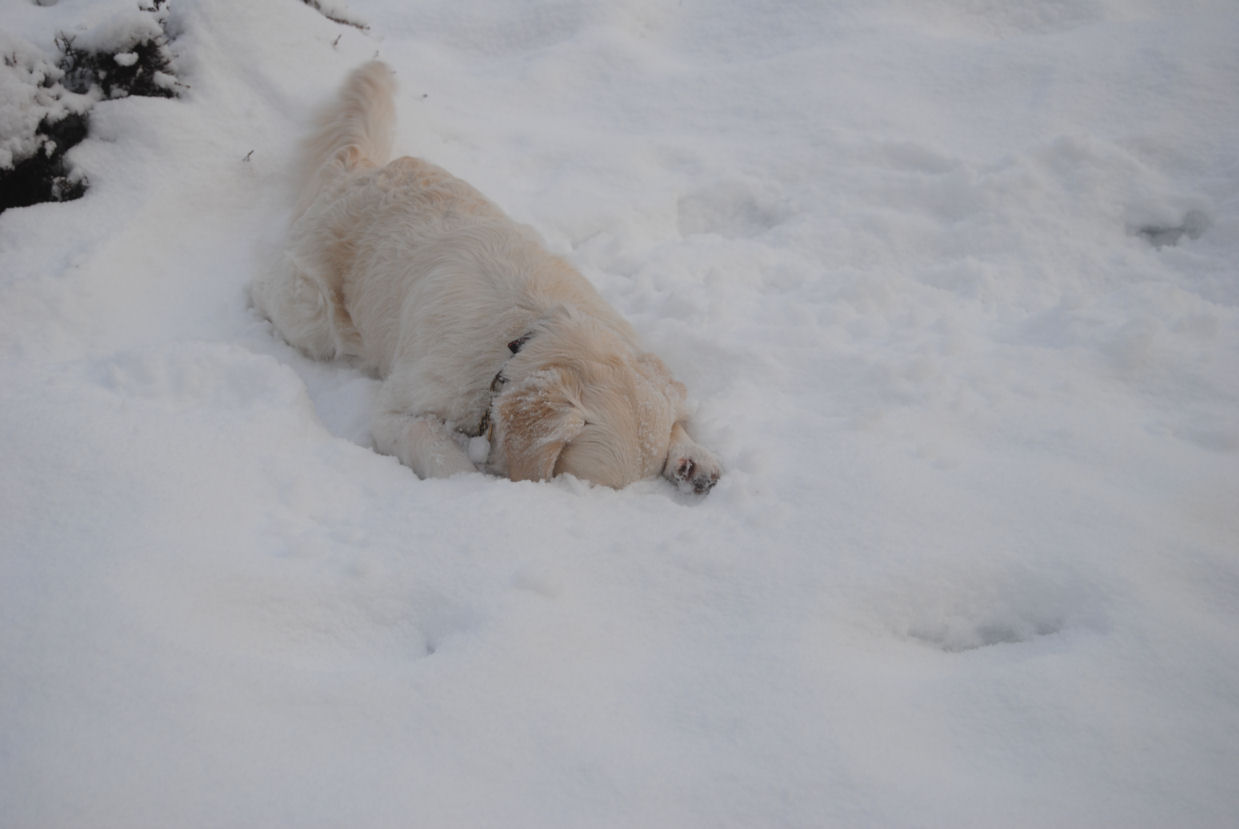 Ailsa - Ready or not here I come!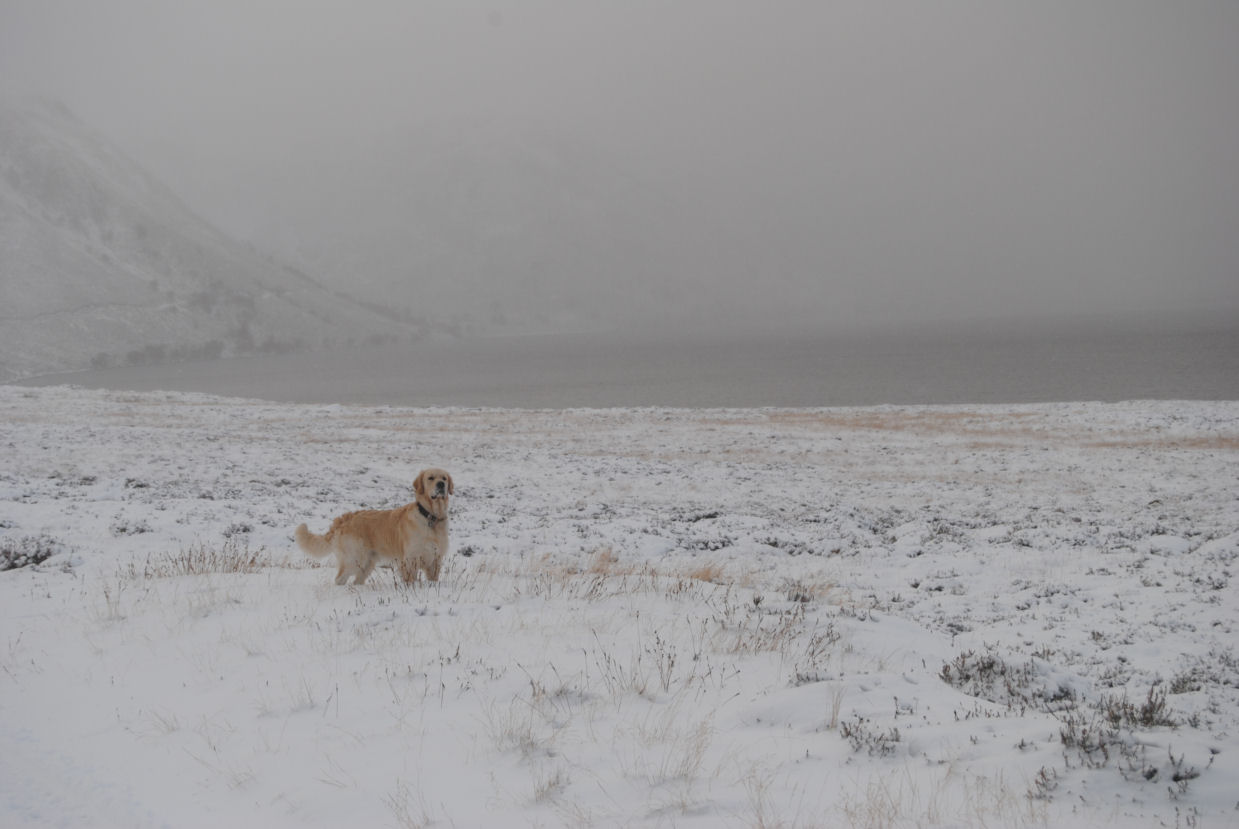 Arran - Loch Muick December 2009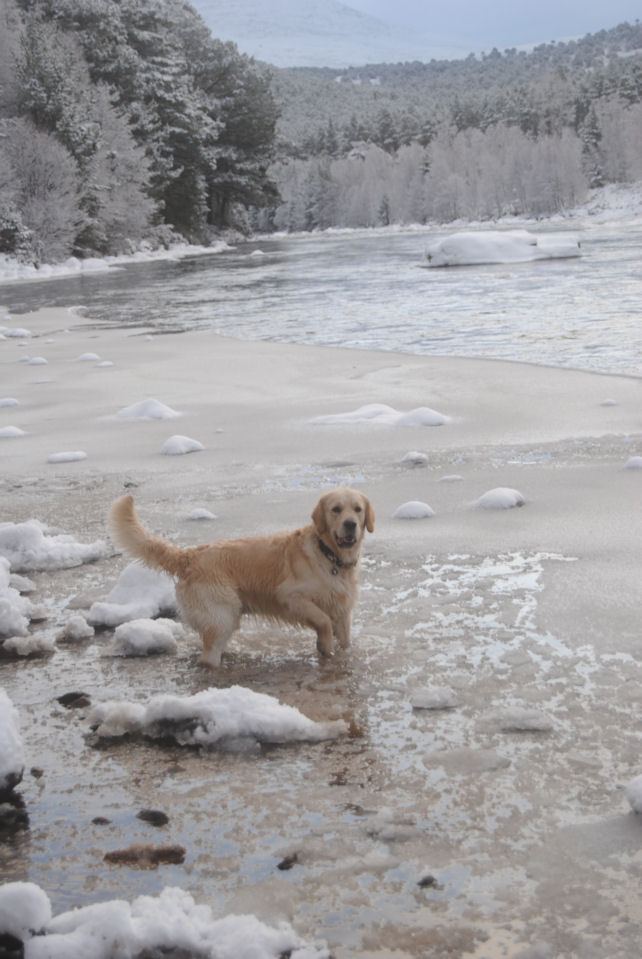 "Boy, this is cold!"
The Dee at Braemar - December 2009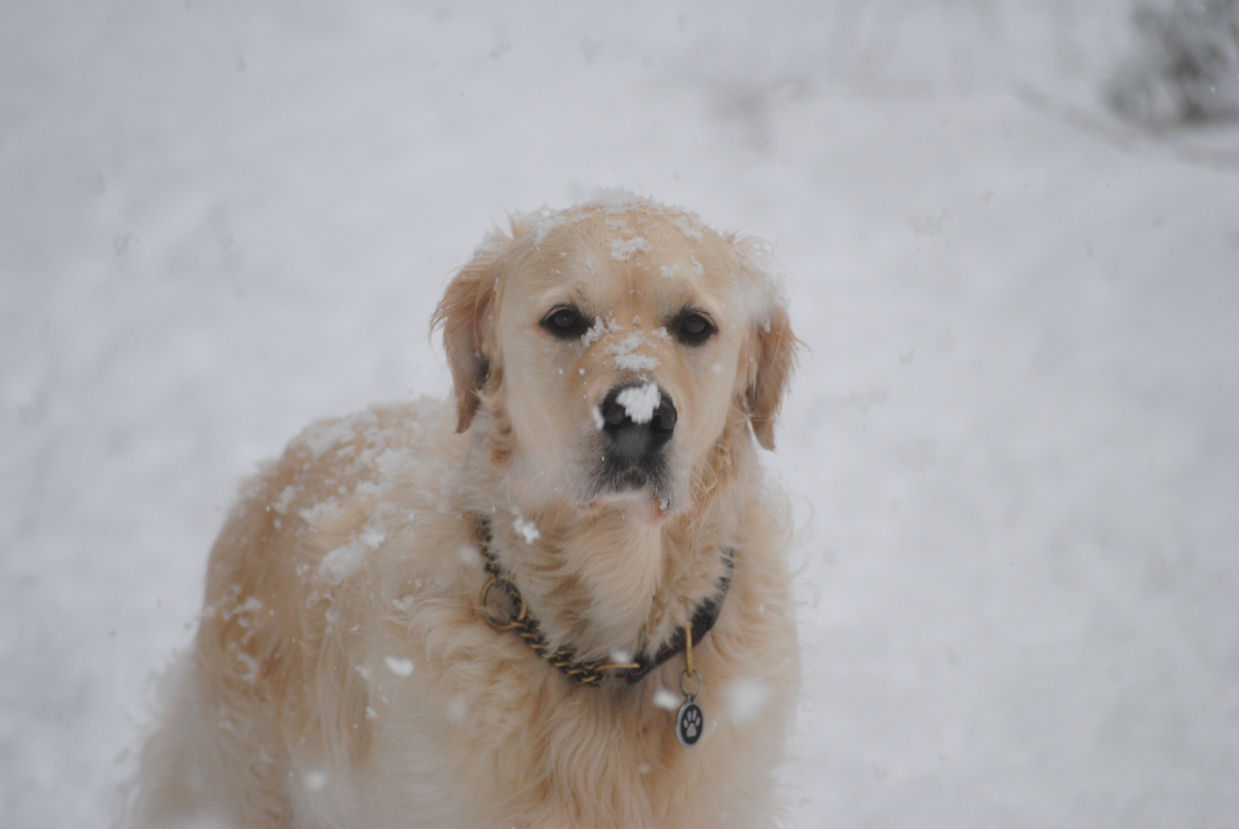 Mac - This really is a cold wet nose !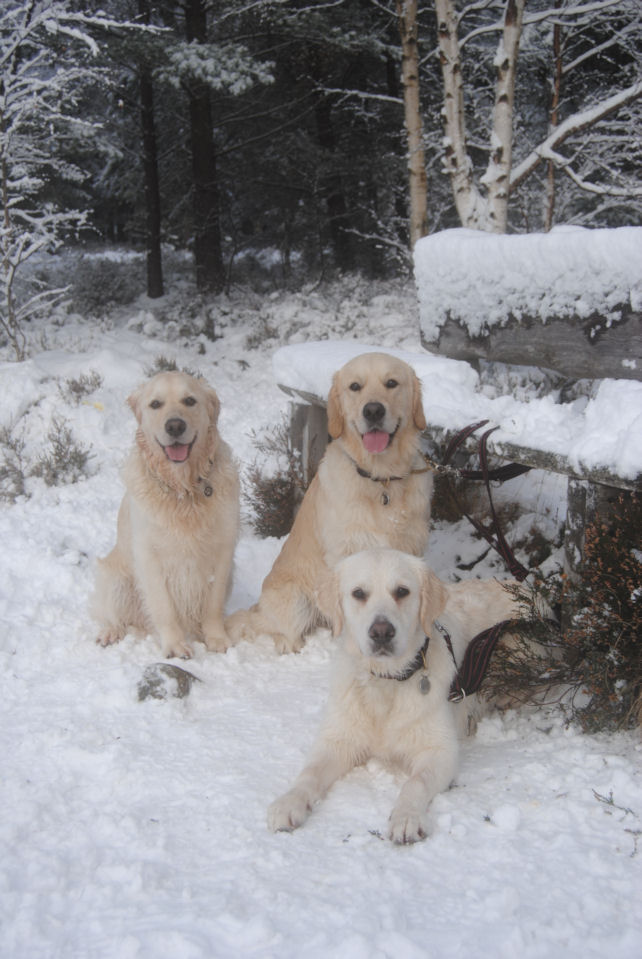 Christmas 2009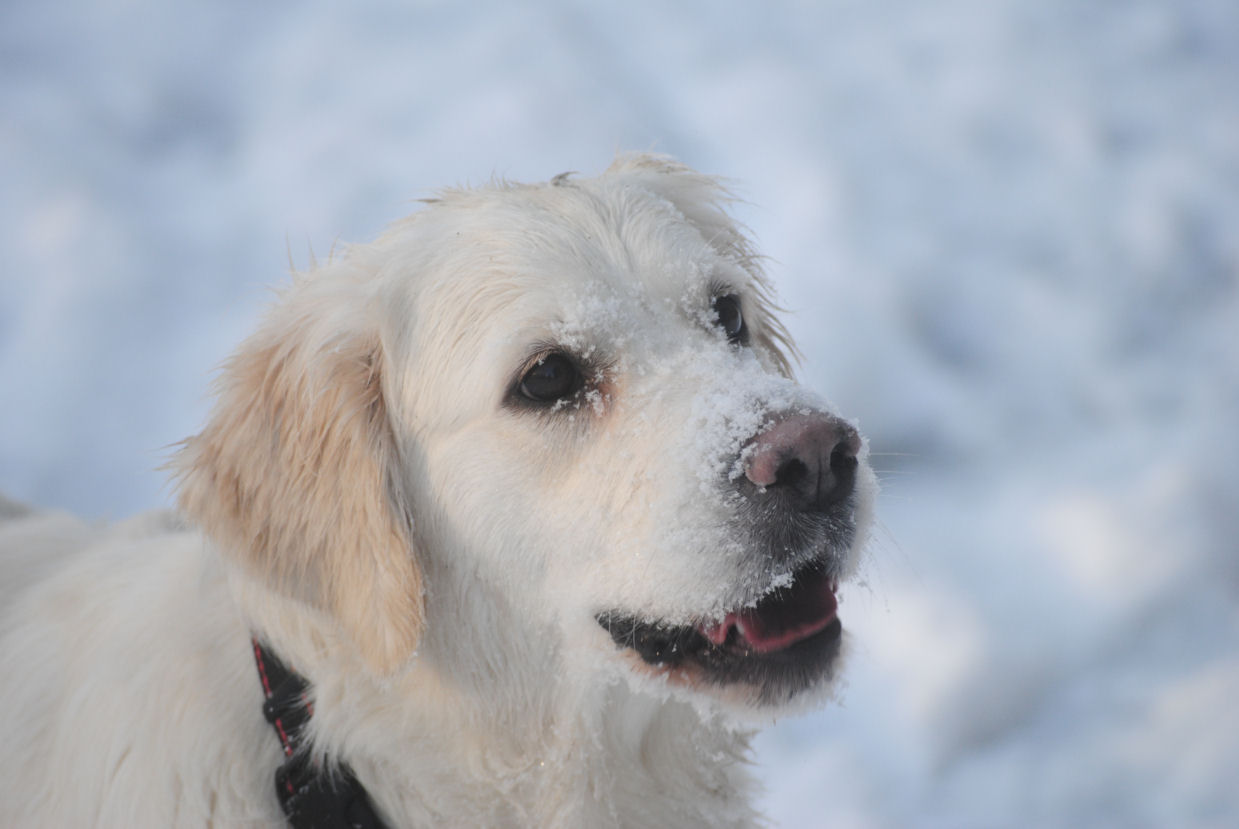 Ailsa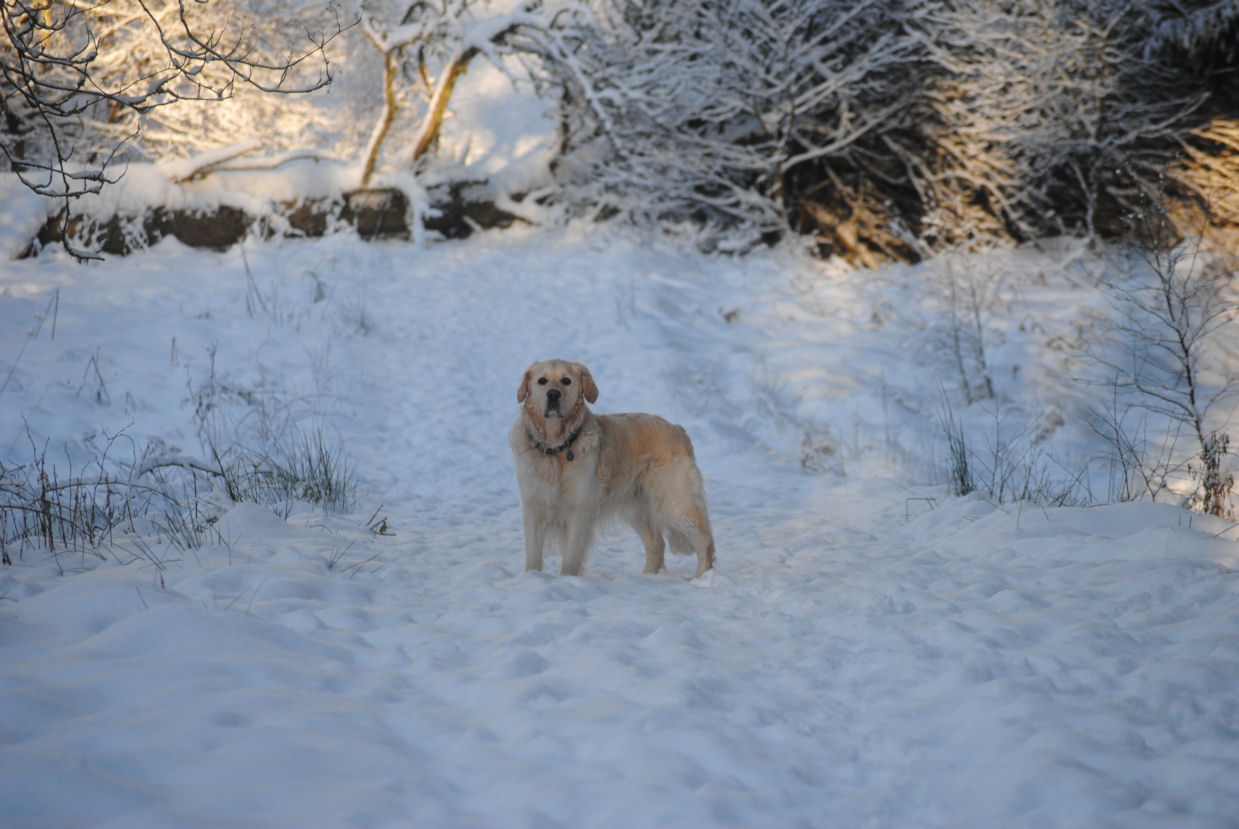 Mac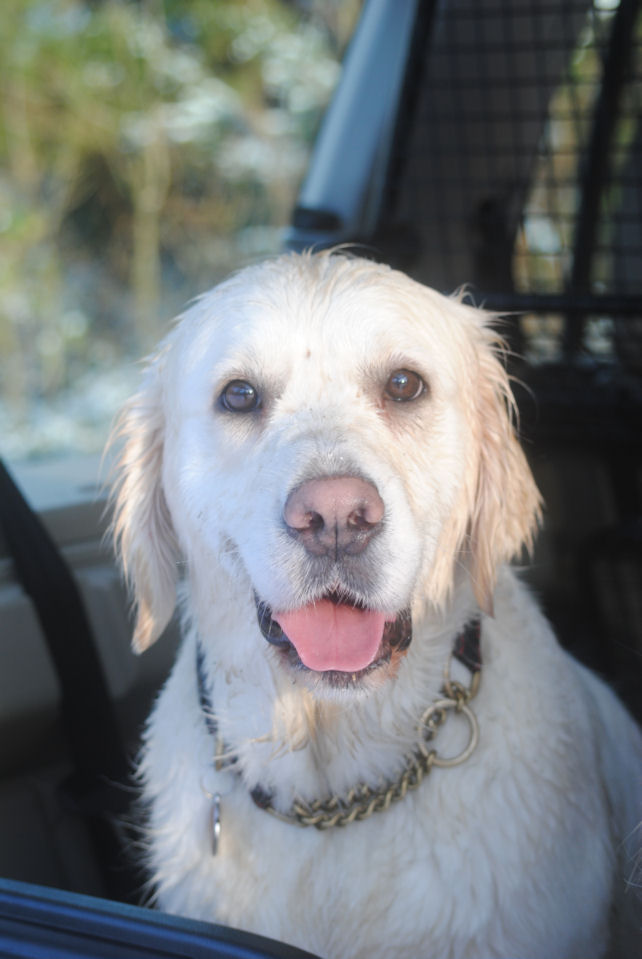 "Got a hairbrush, Mum?"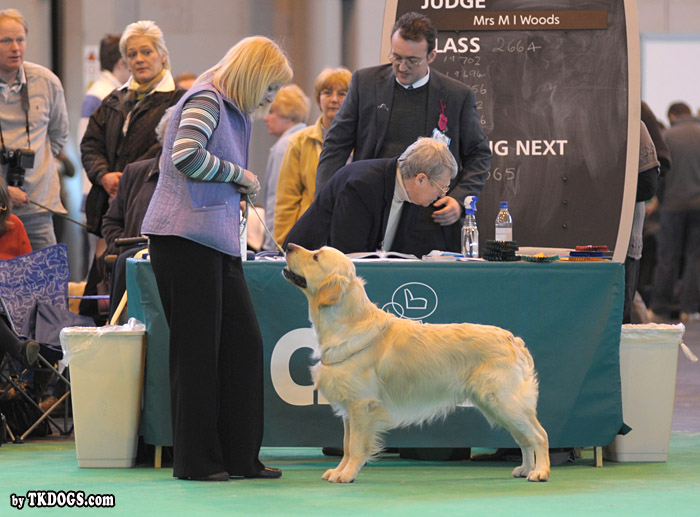 Arran at Crufts 2010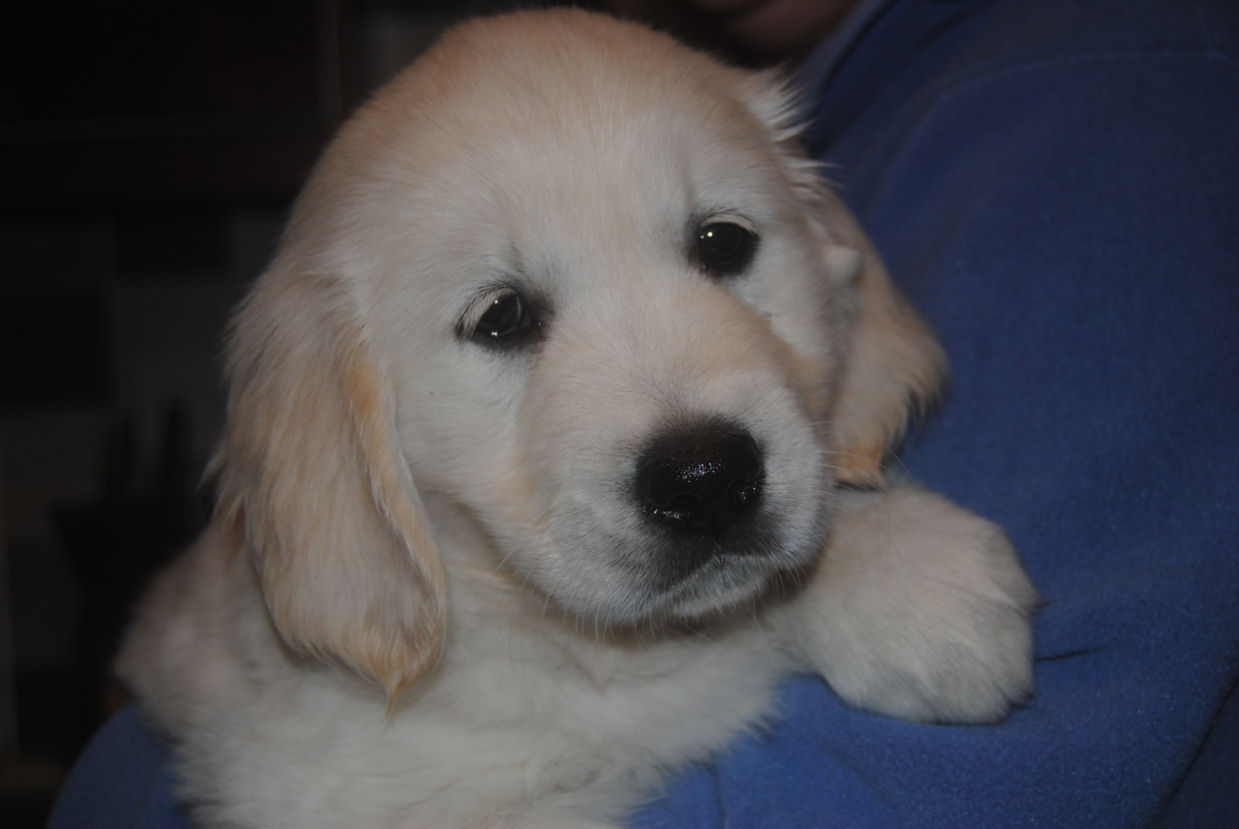 Tilly arrives Home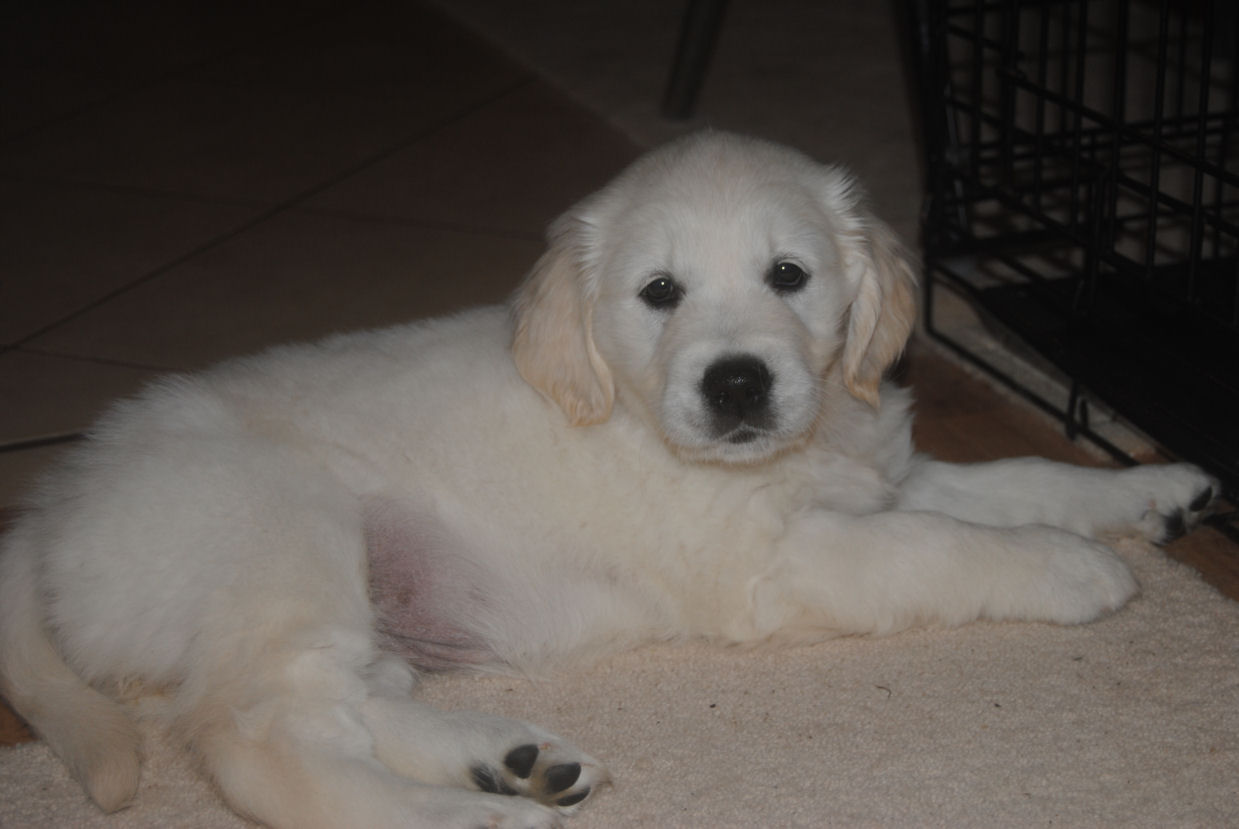 Tilly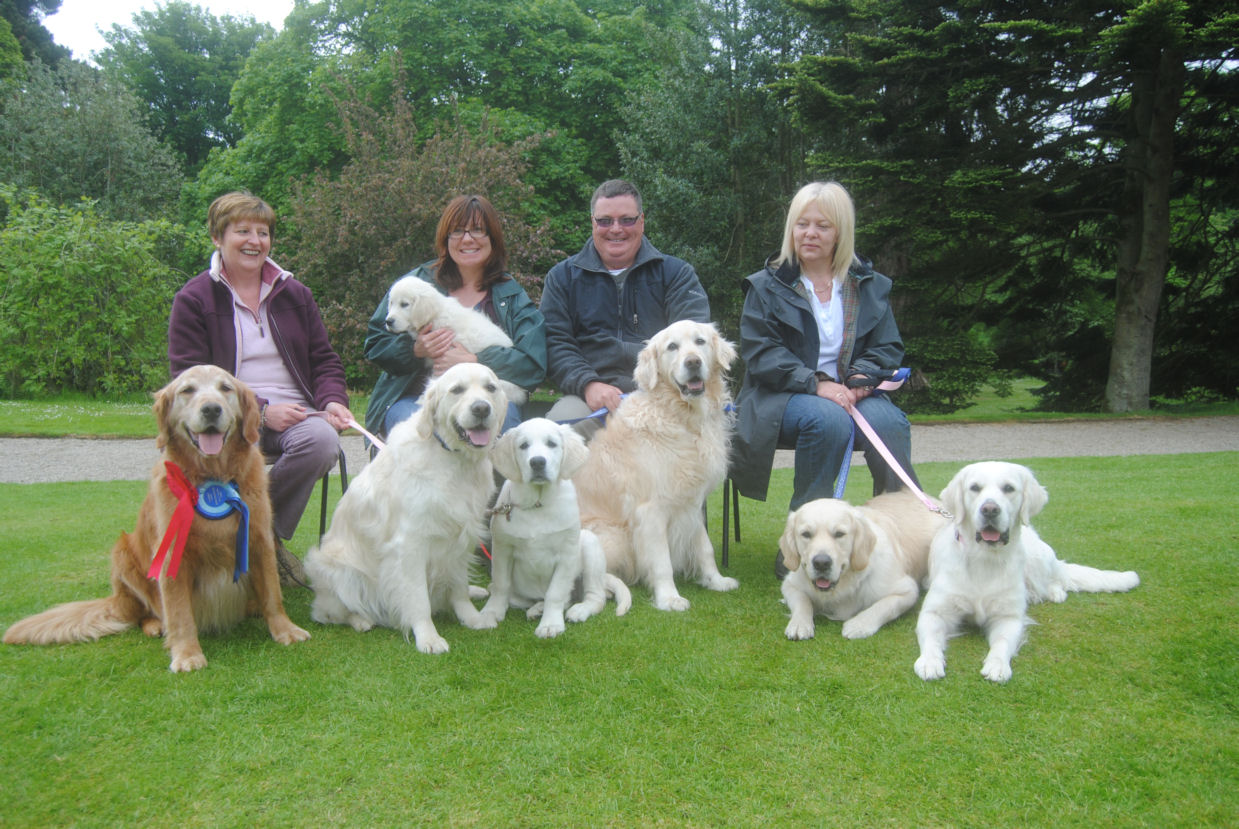 Milltimber Team and friends at Scottish SPCA, Drum Castle, June 2010 L to R
Stirling , Angus (on Shannon's knee) , Mac , Tilly , Robbie , Arran and Ailsa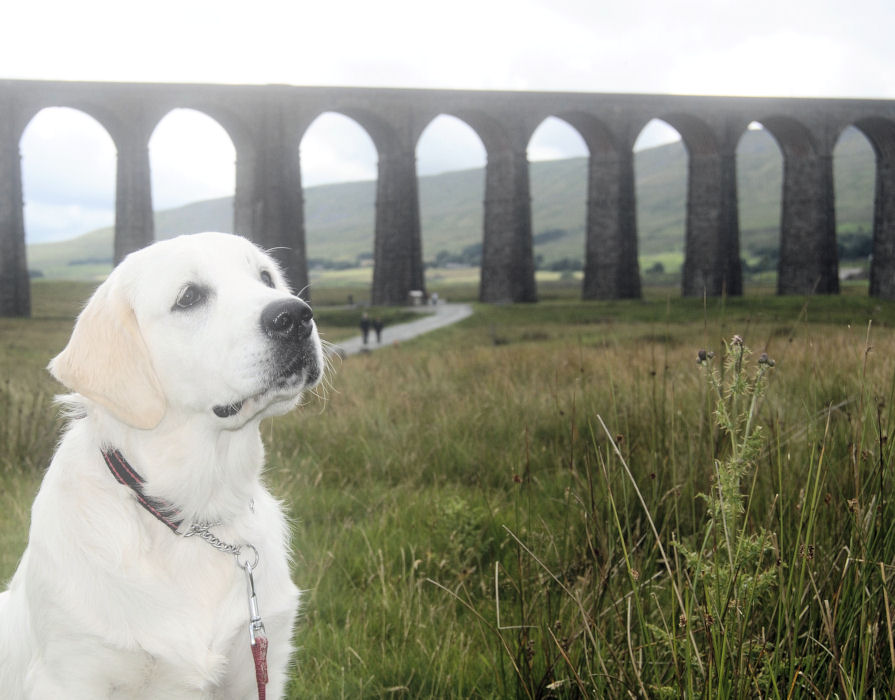 Our Yorkshire Lass back in Yorkshire at Ribblehead Viaduct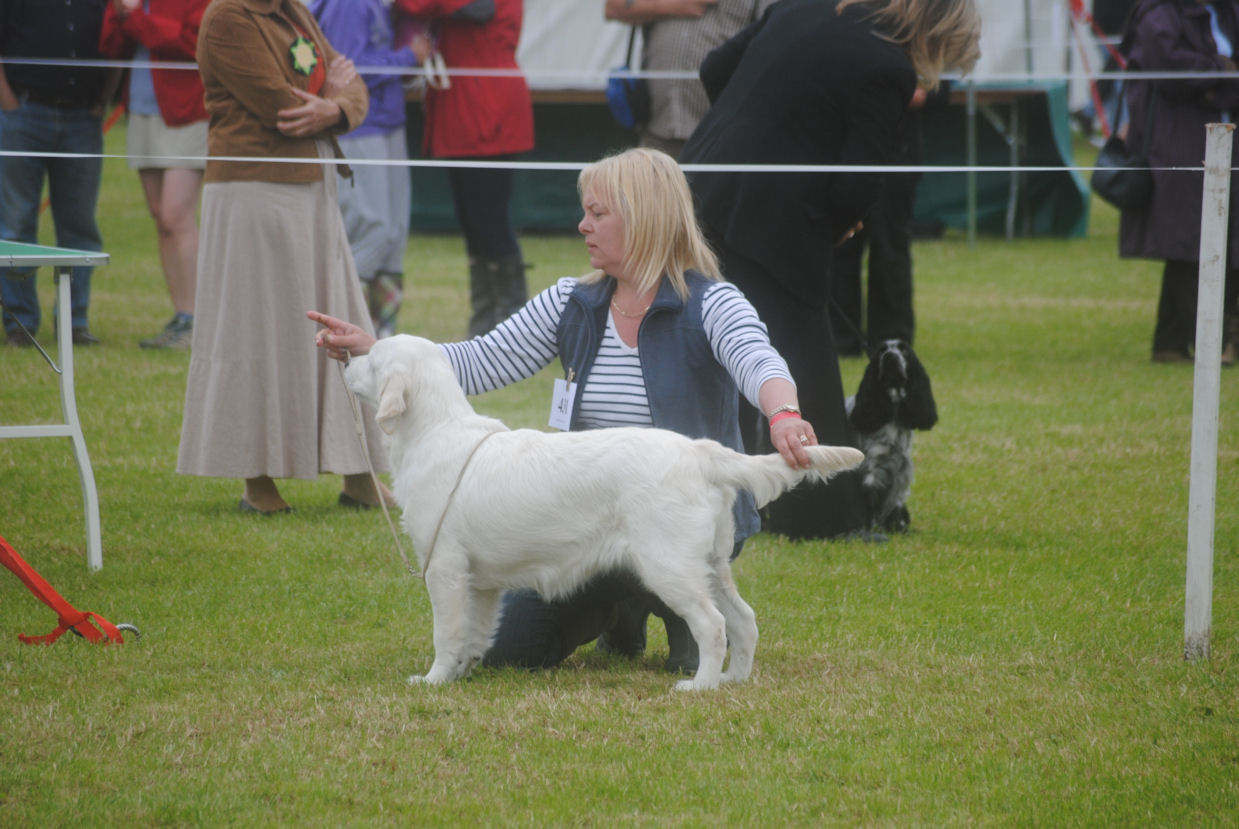 Tilly's Debut at Bakewell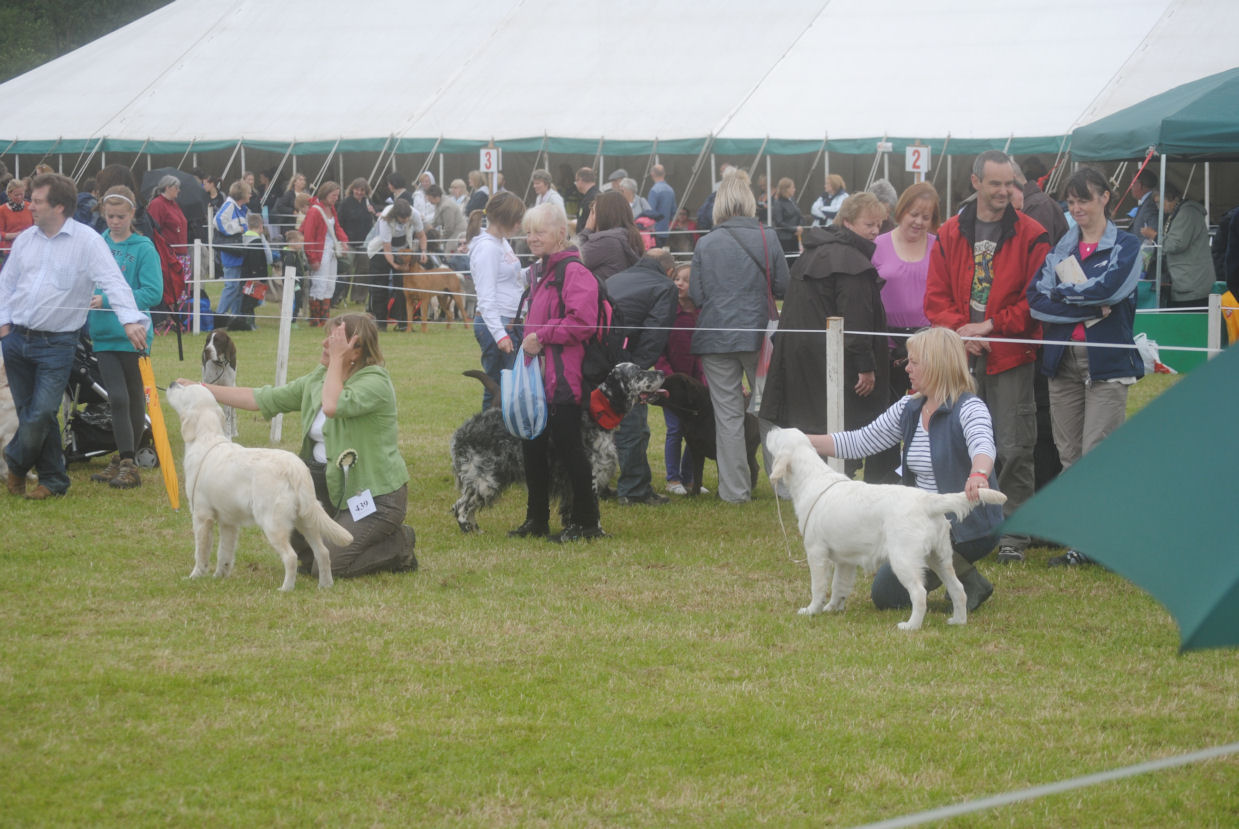 Tilly with Elaine winning Best Golden Puppy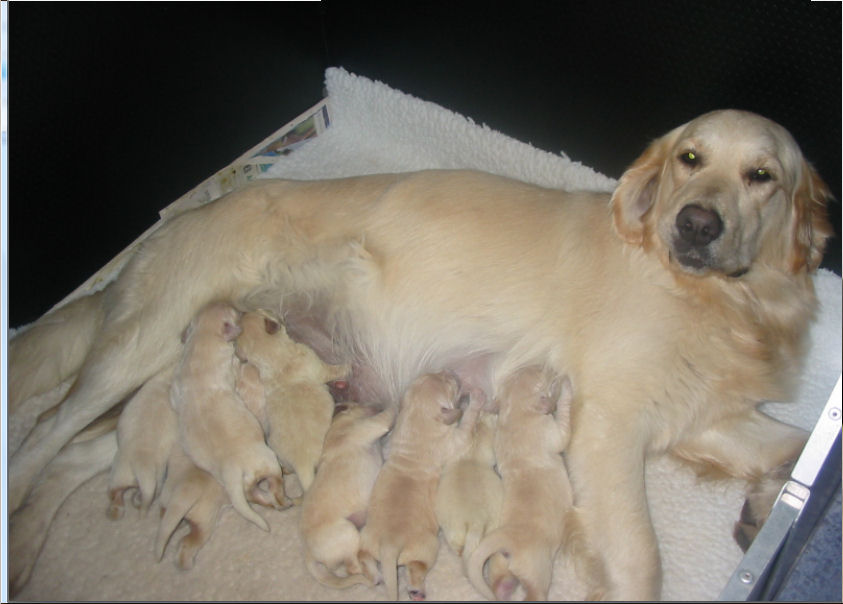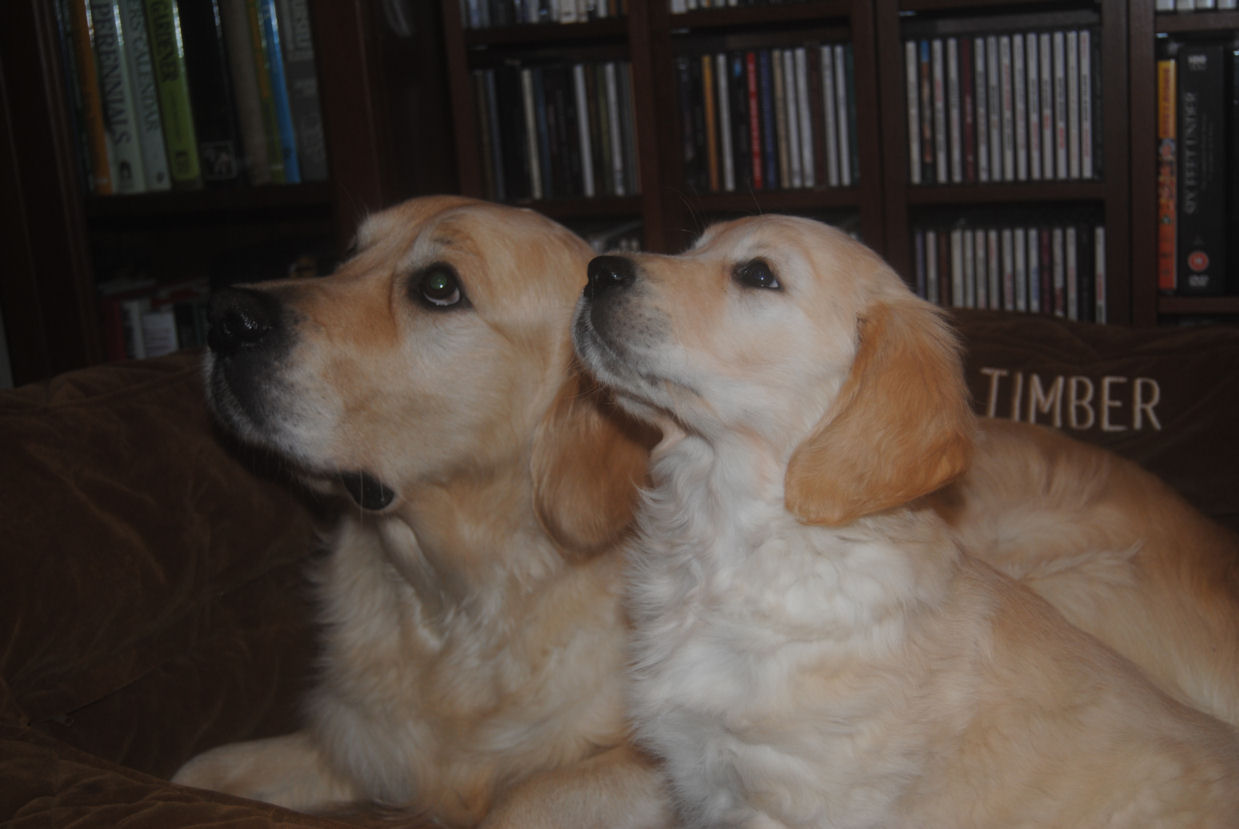 Father & Son - Arran & Archie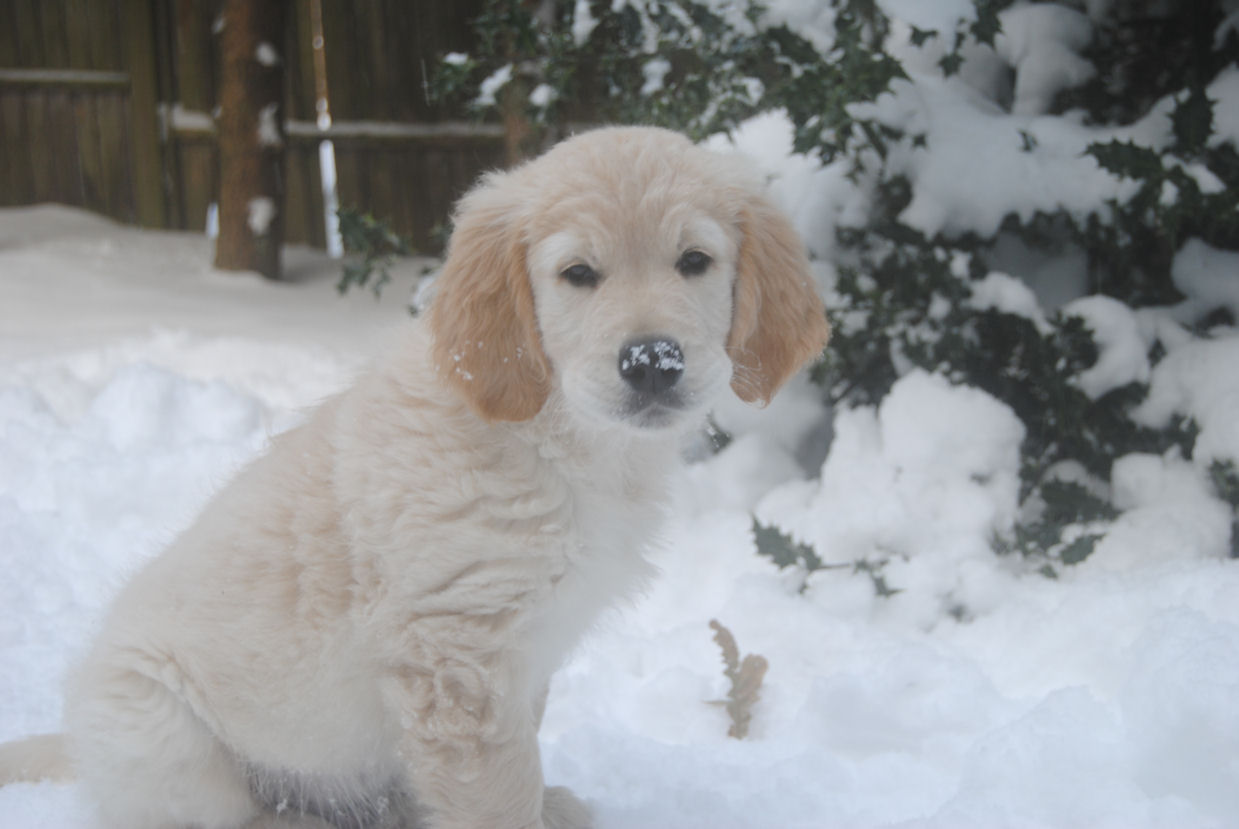 Archie - Christmas 2010
Archie starts his retrieving training. February 2011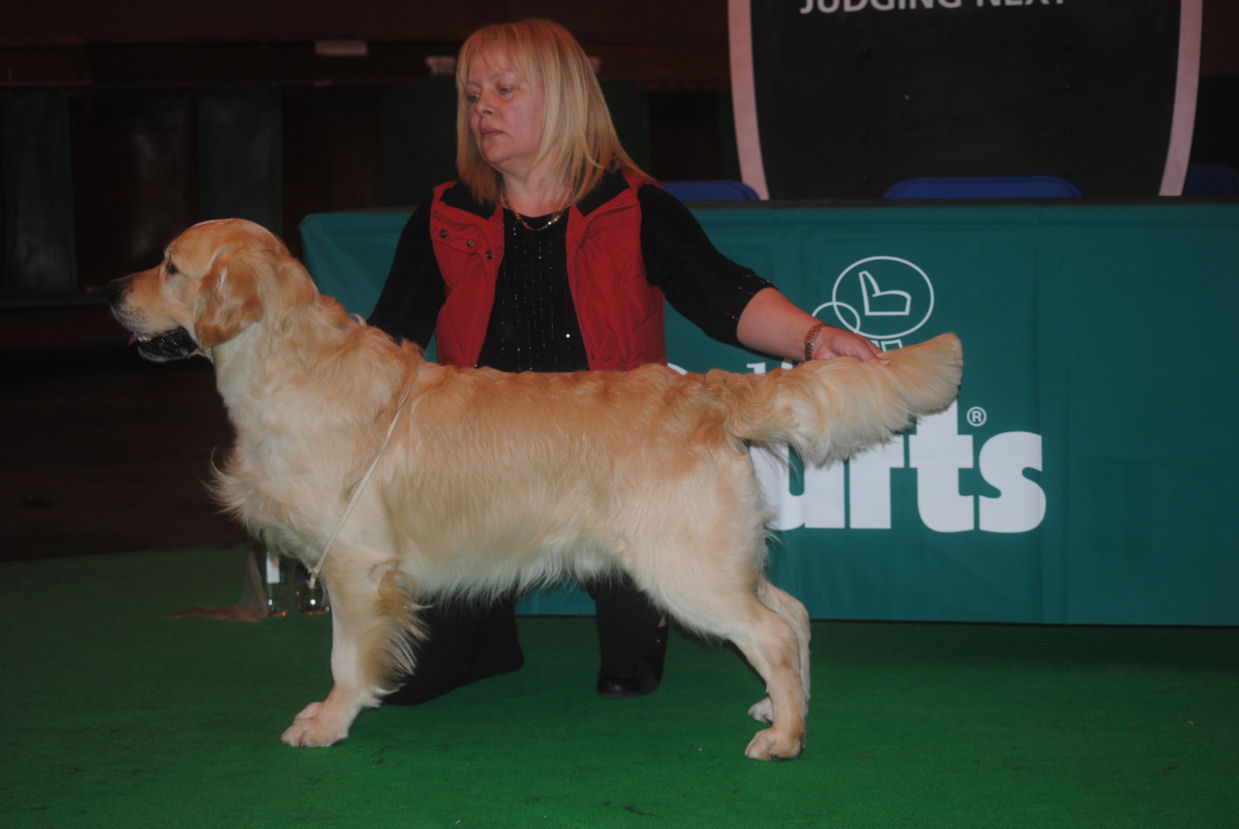 Arran at Crufts March 2011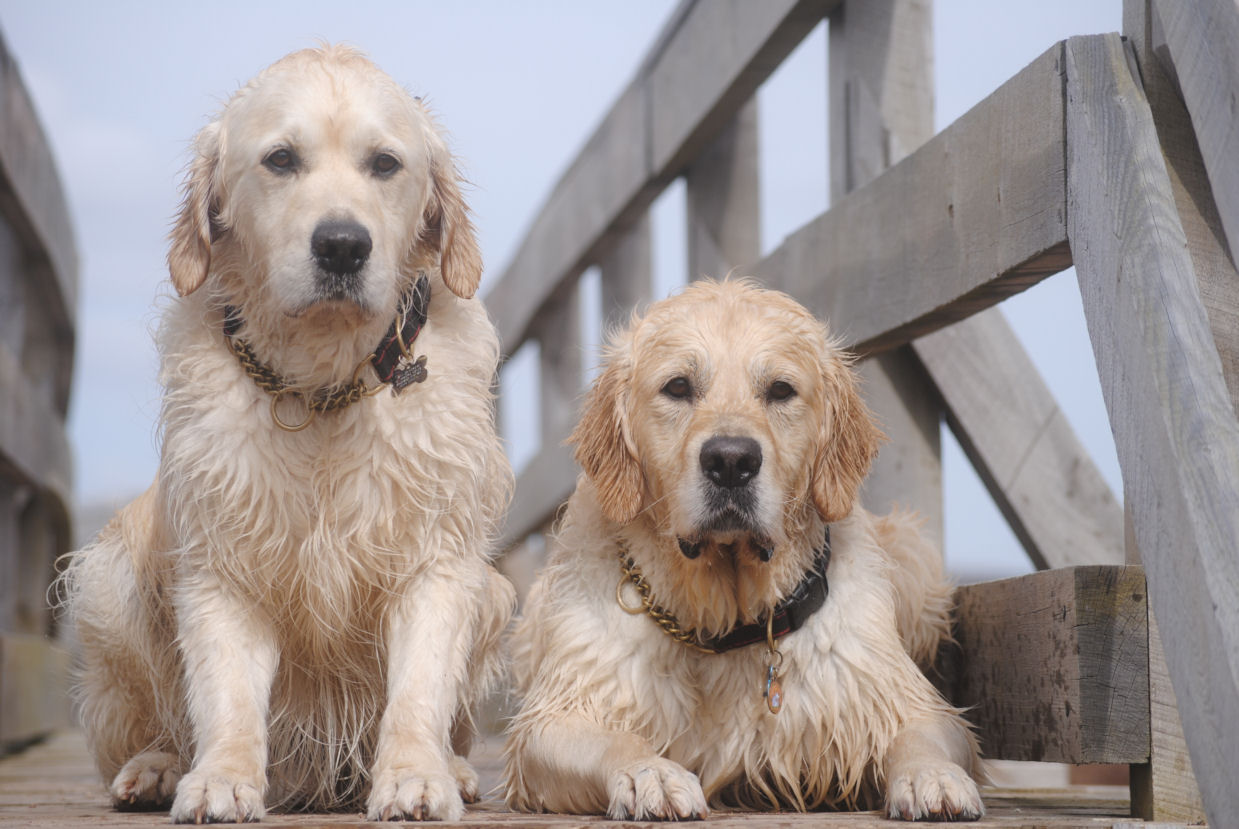 Mac & Arran - Loch Muick April 2011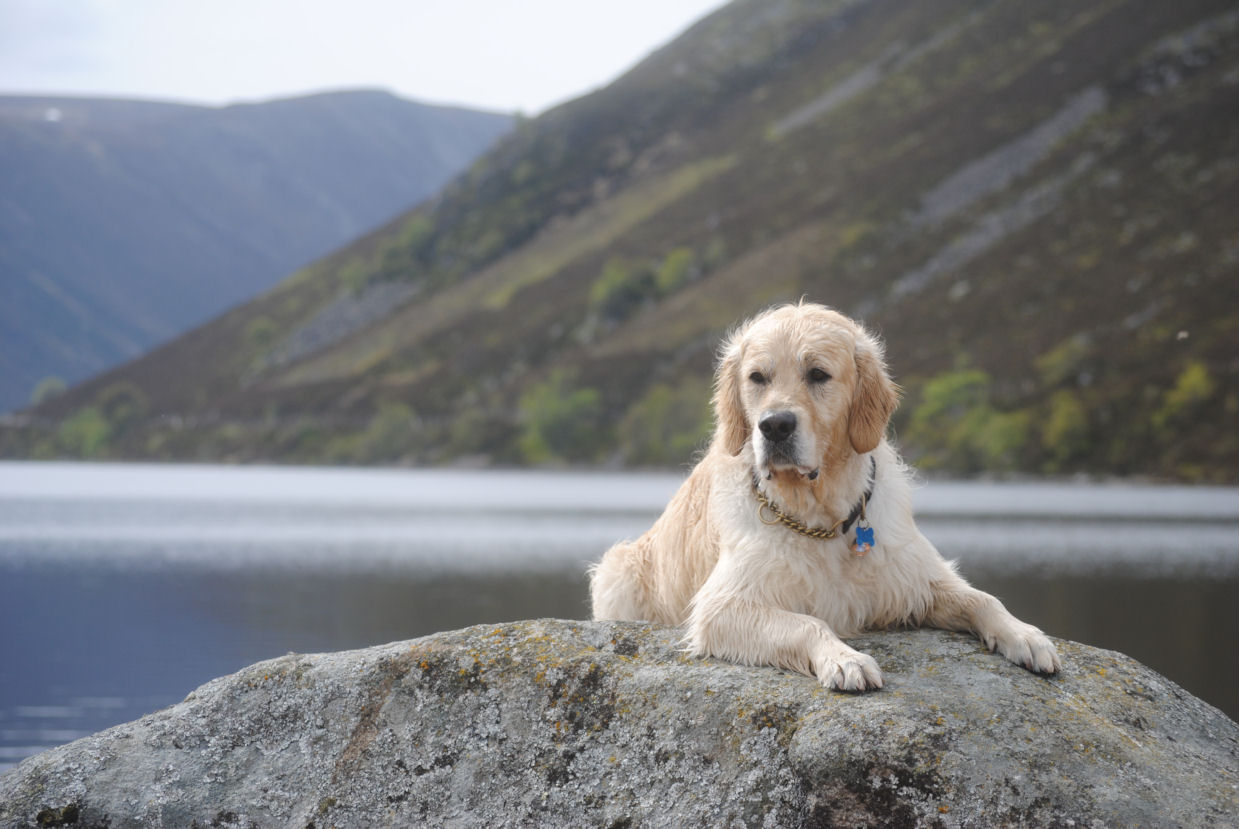 Arran - Laird of Loch Muick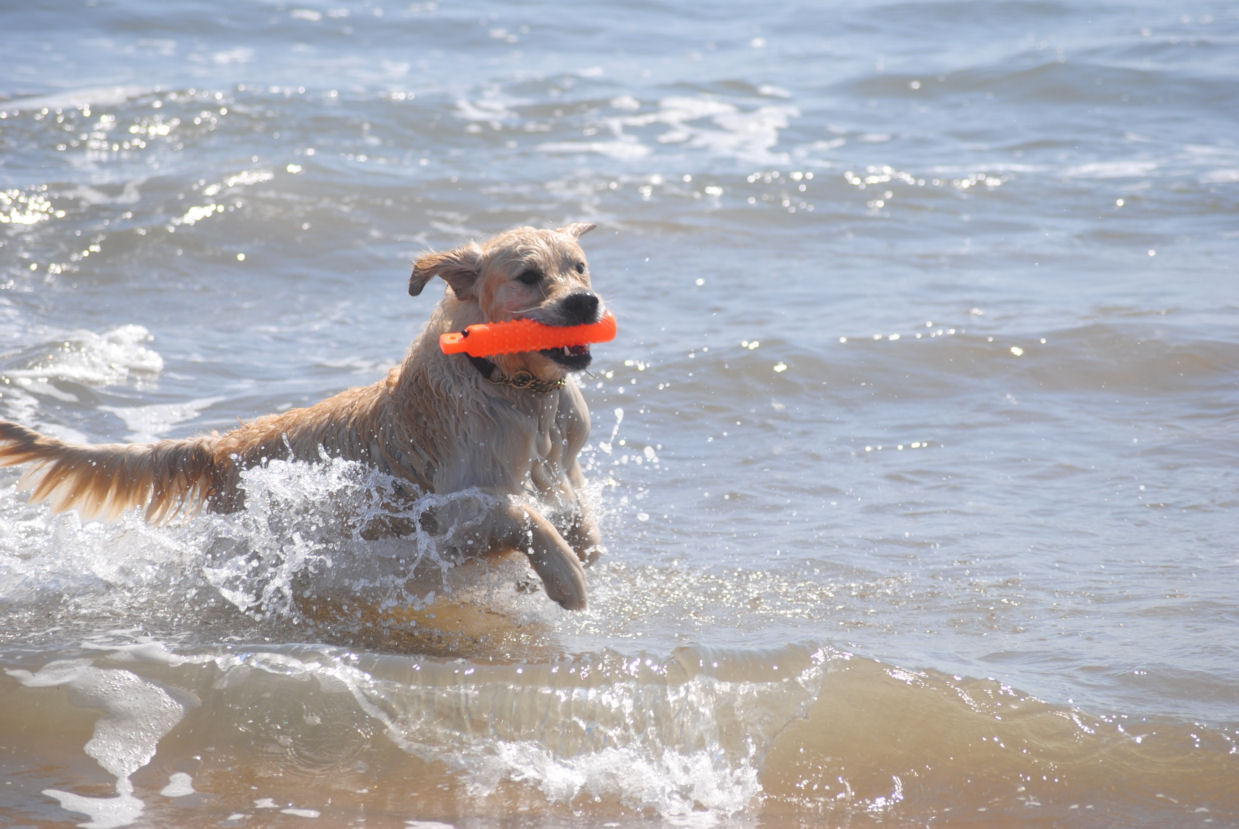 St Cyrus - May 2011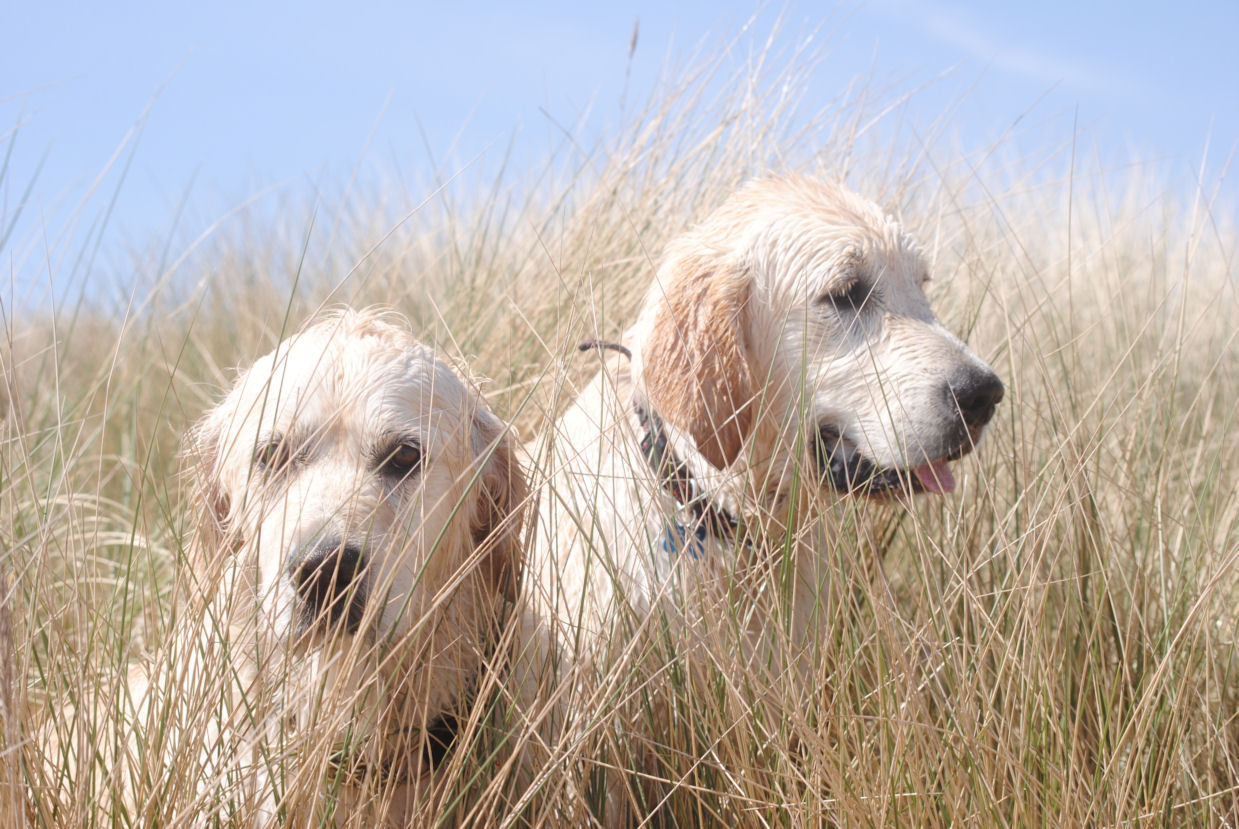 Mac & Archie - Sy Cyrus May 2011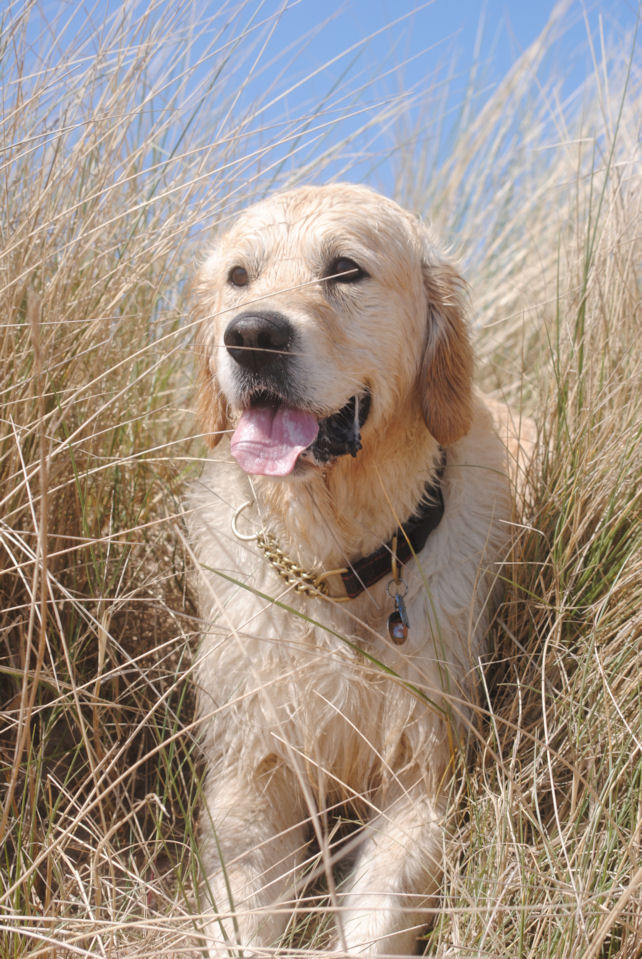 Arran - relaxing after a swim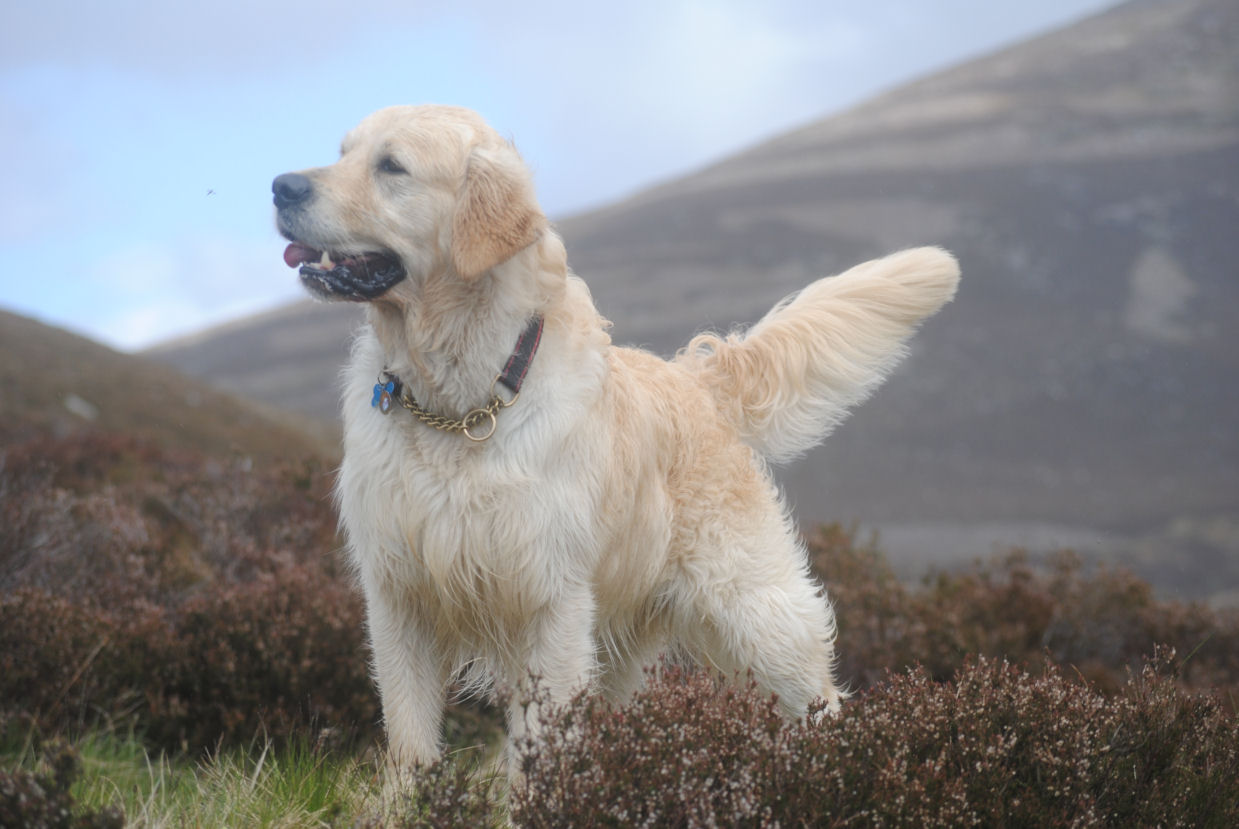 Arran - Loch Callater May 2011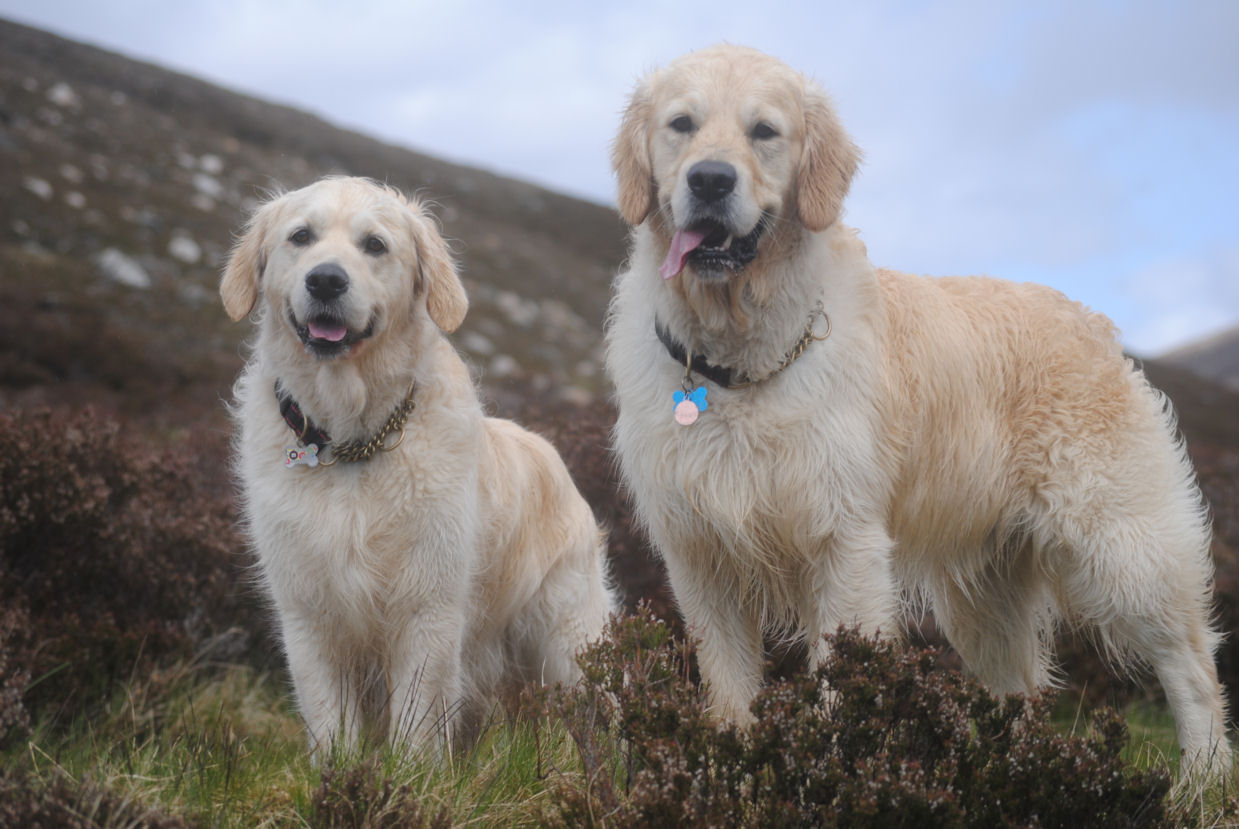 Mac & Arran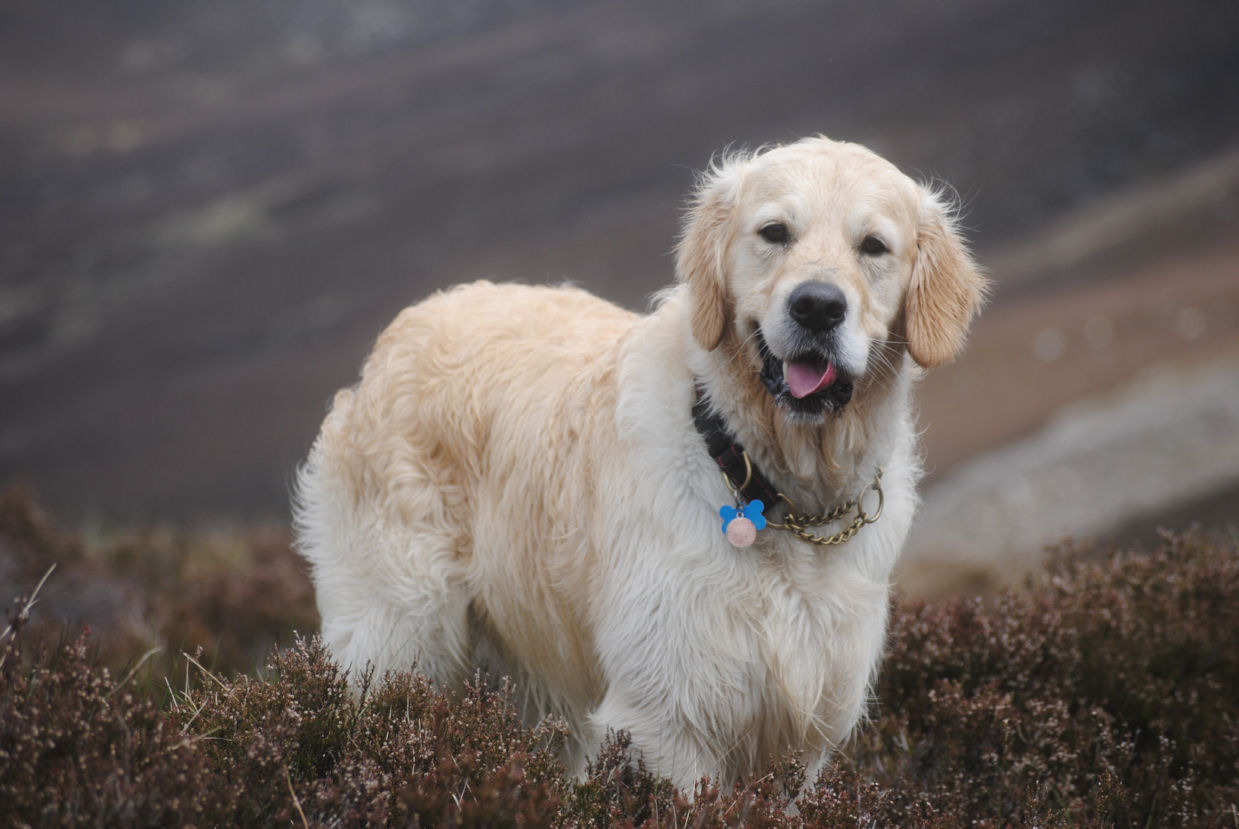 Arran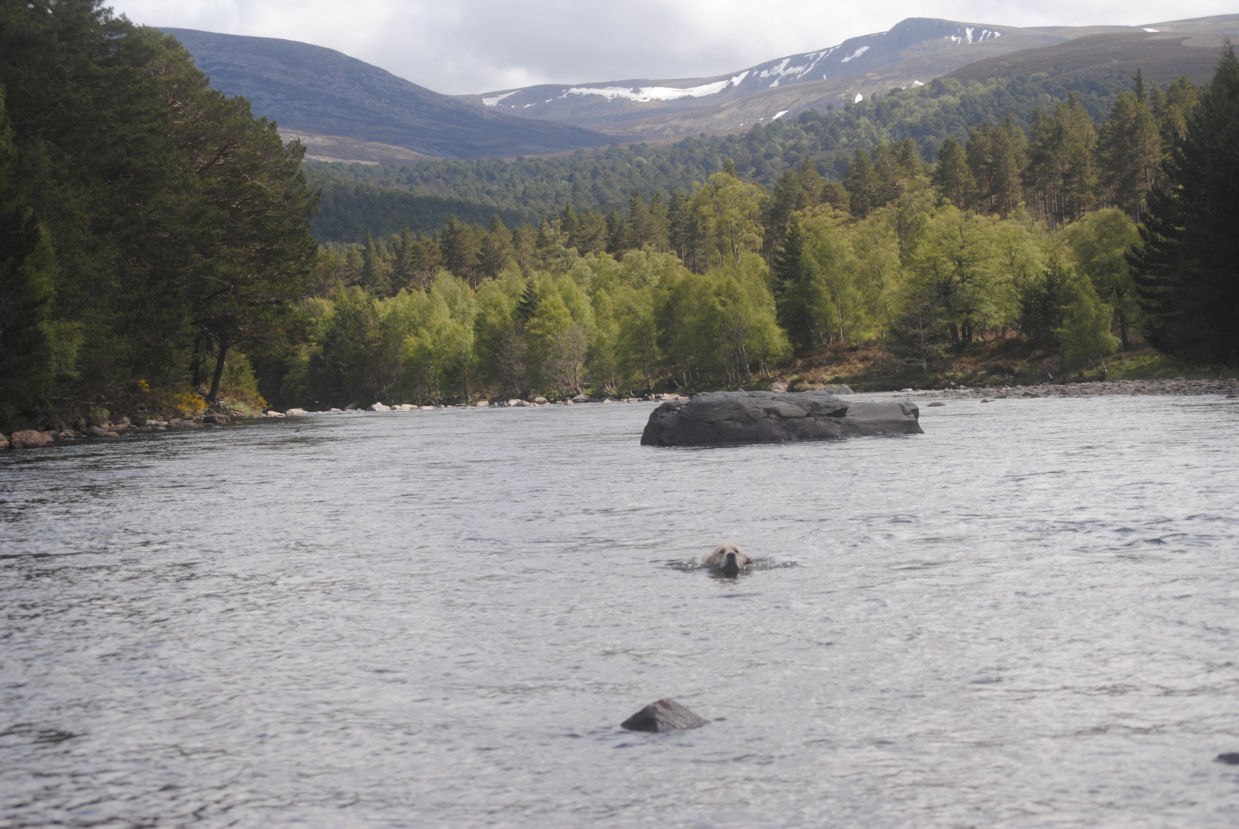 Arran - Swimming in the River Dee at Braemar May 2011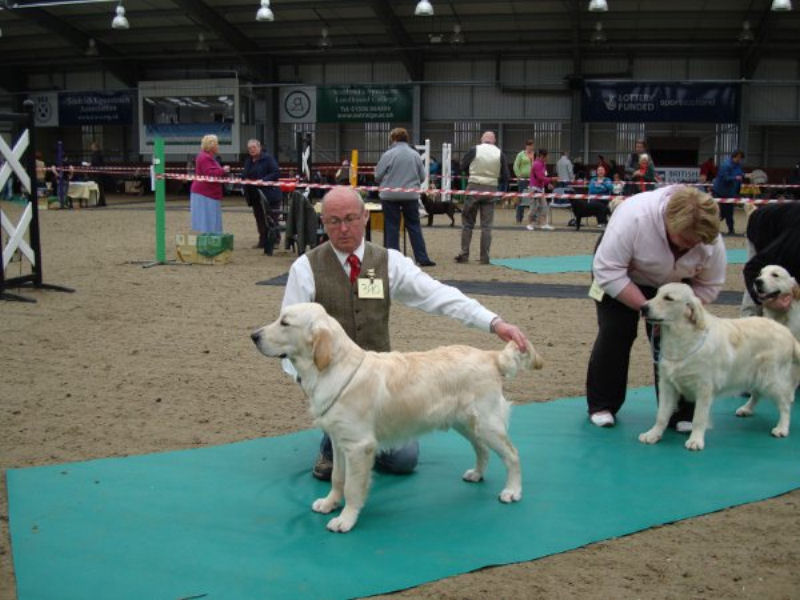 Archie - Ist in Puppy at Livingston Open Show 4th June 2011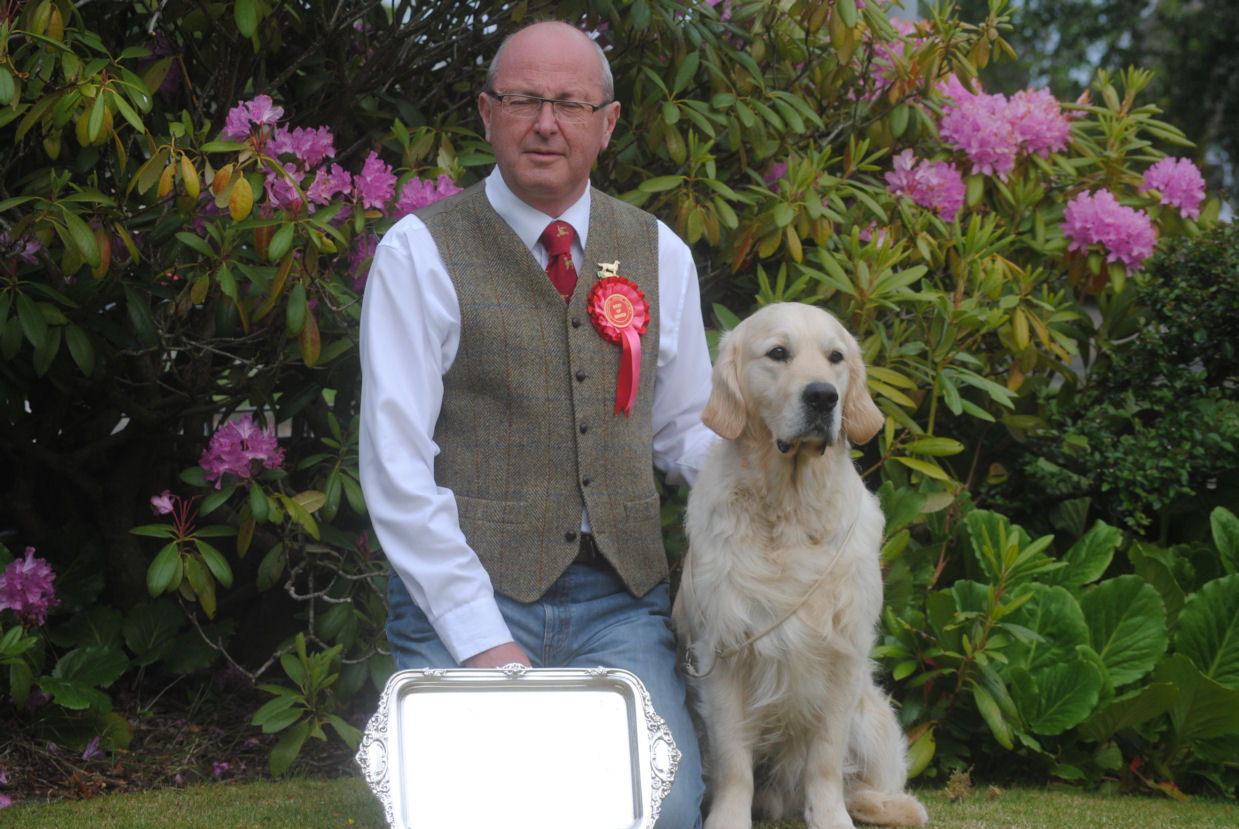 Arran - Best of Breed at Livingston and also at Rutherglen 4/5th June 2011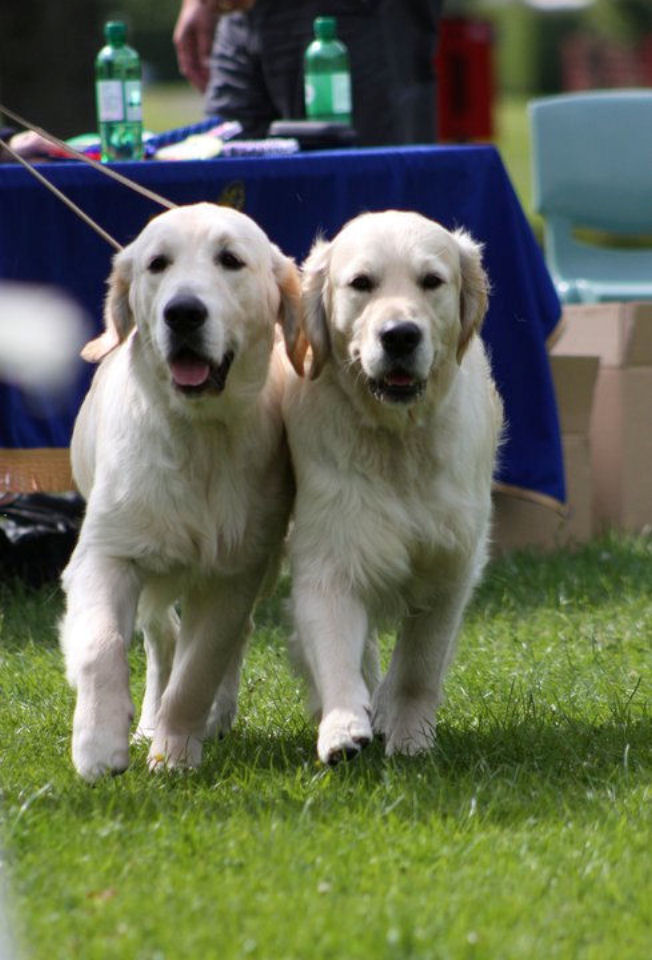 Archie & Arran - striding out to 2nd in the Brace at GRCS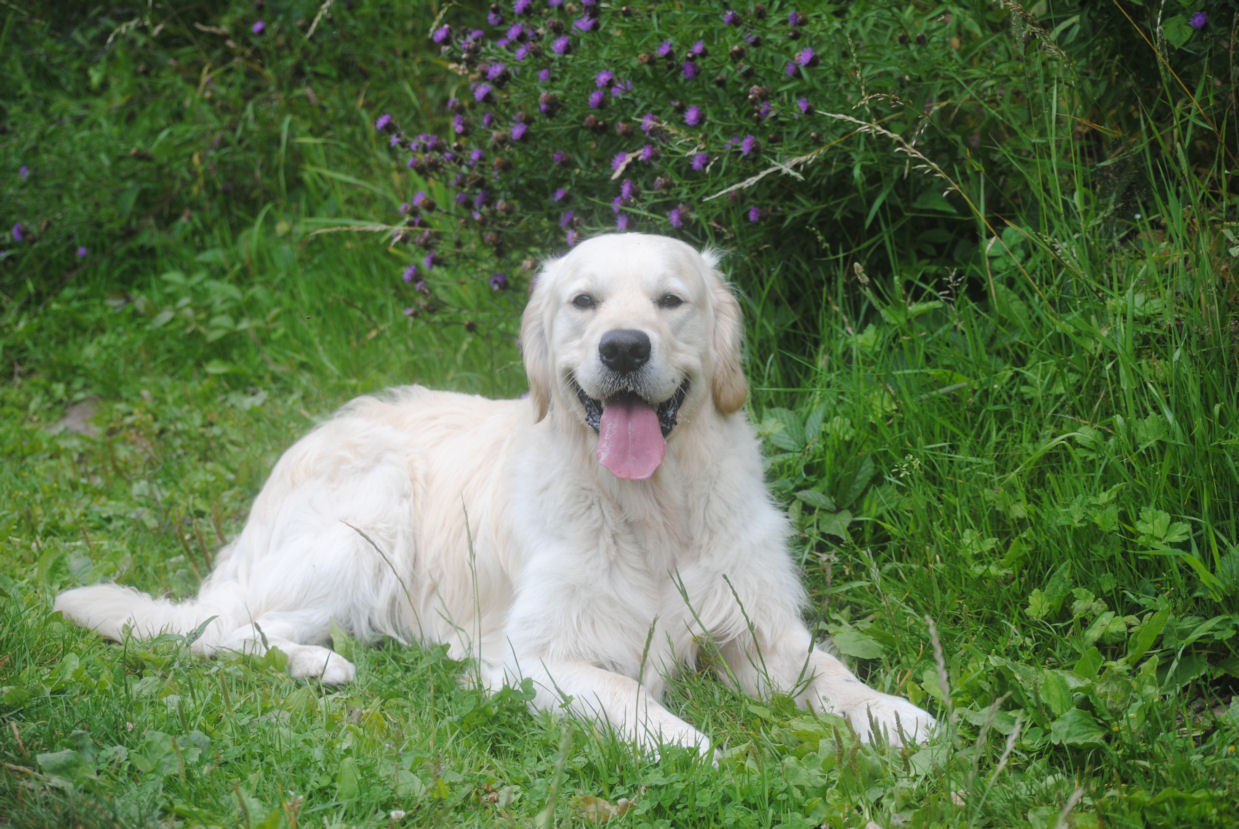 Arran on holiday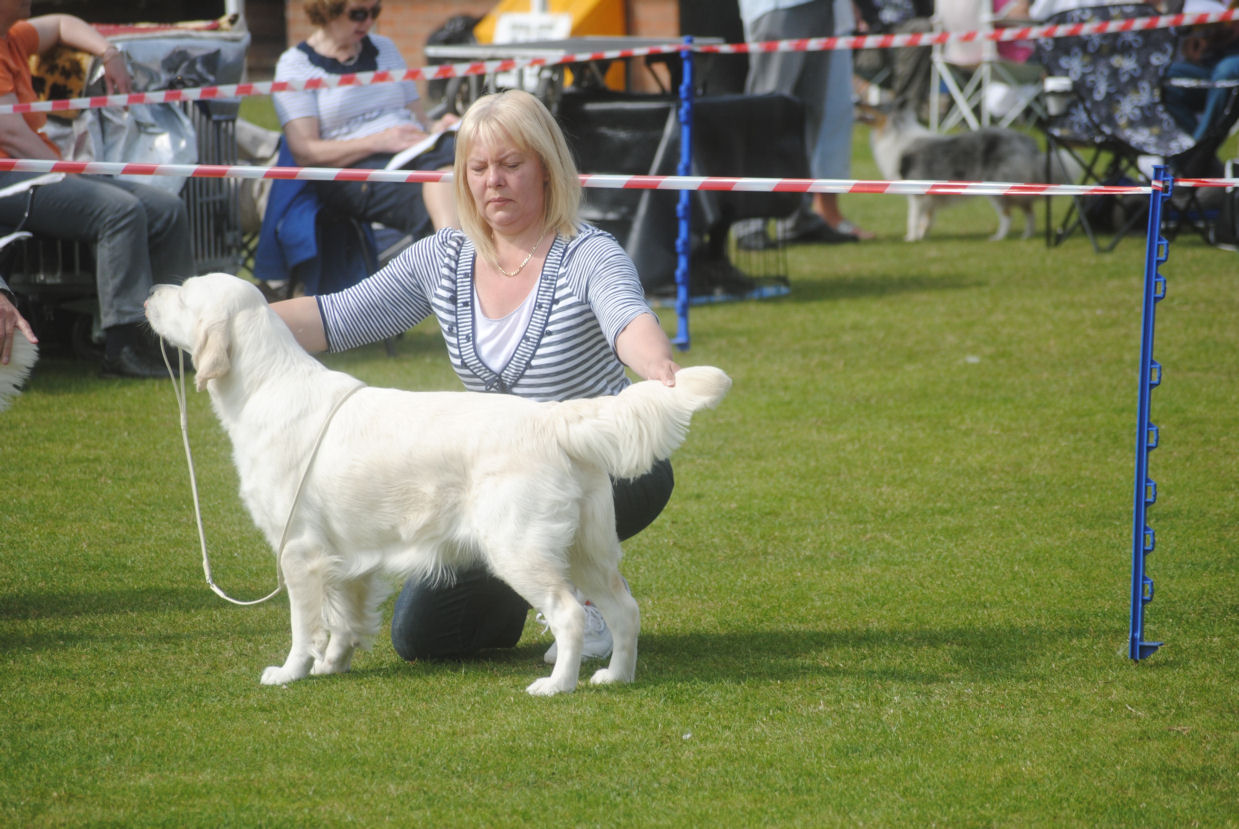 After an absence of 9 months from the show ring, Tilly returns with success at York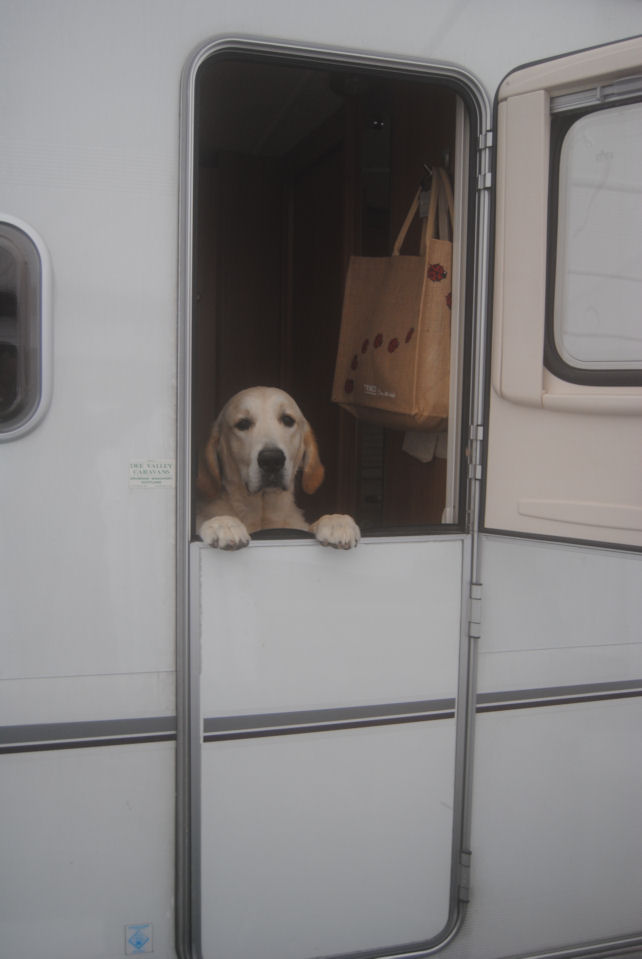 Archie enjoying his holidays in the caravan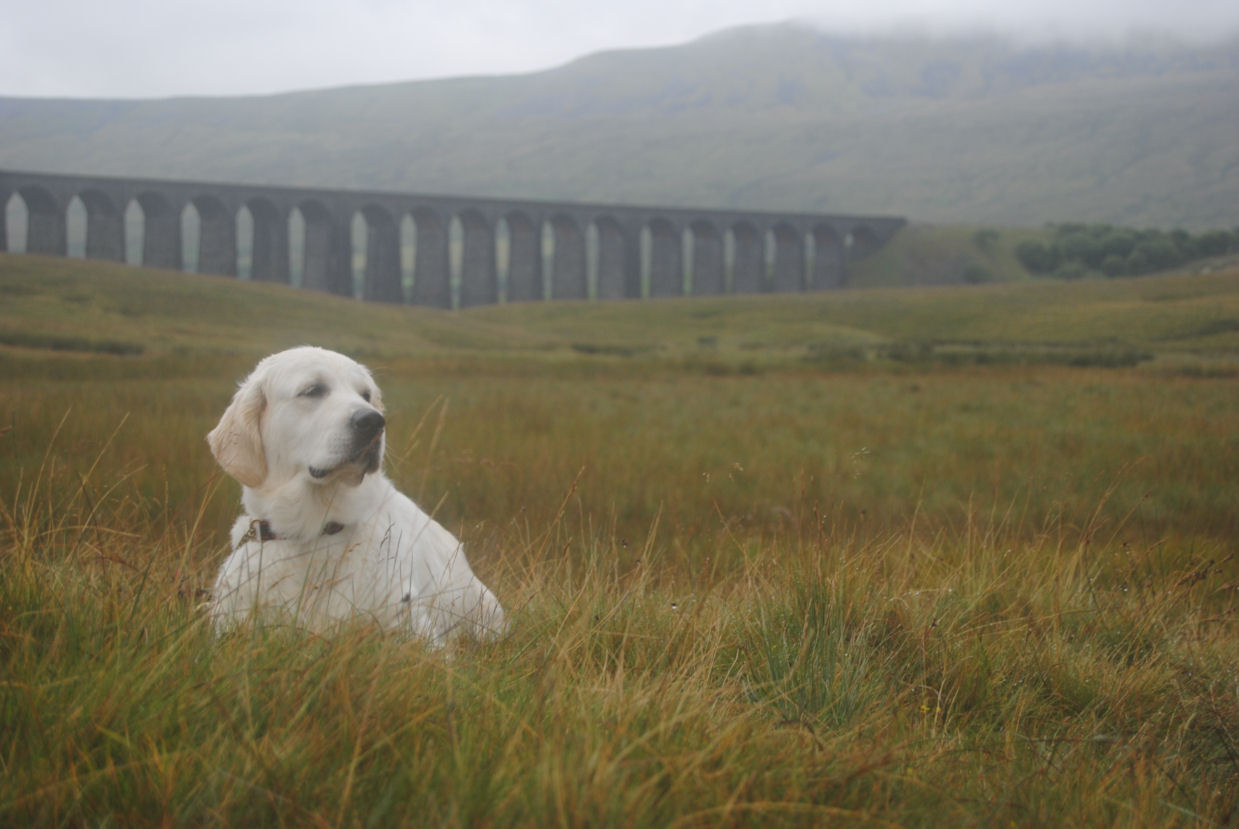 Tilly back at Ribblehead where earlier in the day she crossed the viaduct in the train.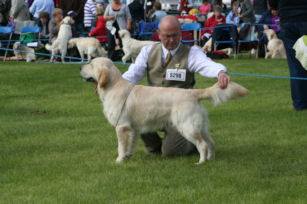 Archie @ Darlington show 2011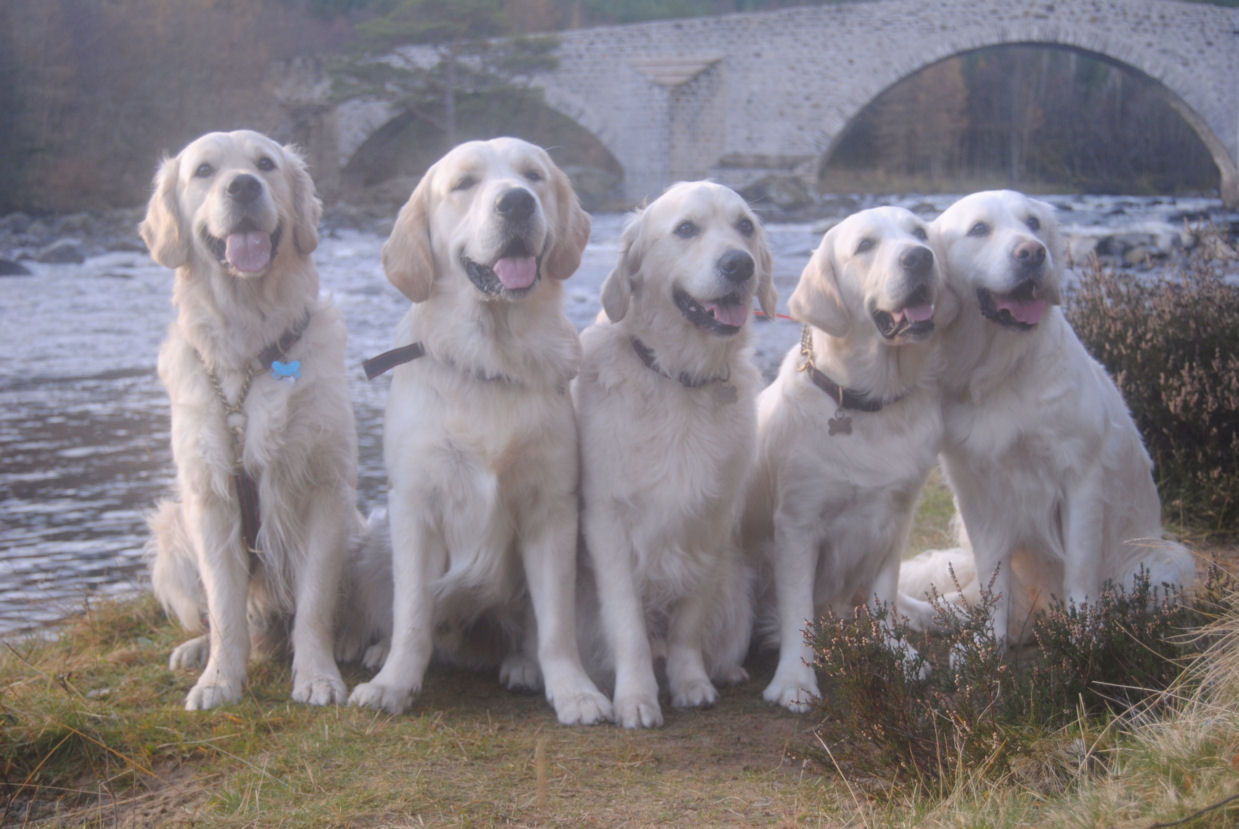 The Milltimber Team @ Invercauld on the River Dee November 2011
Arran, Archie, Mac, Tilly & Ailsa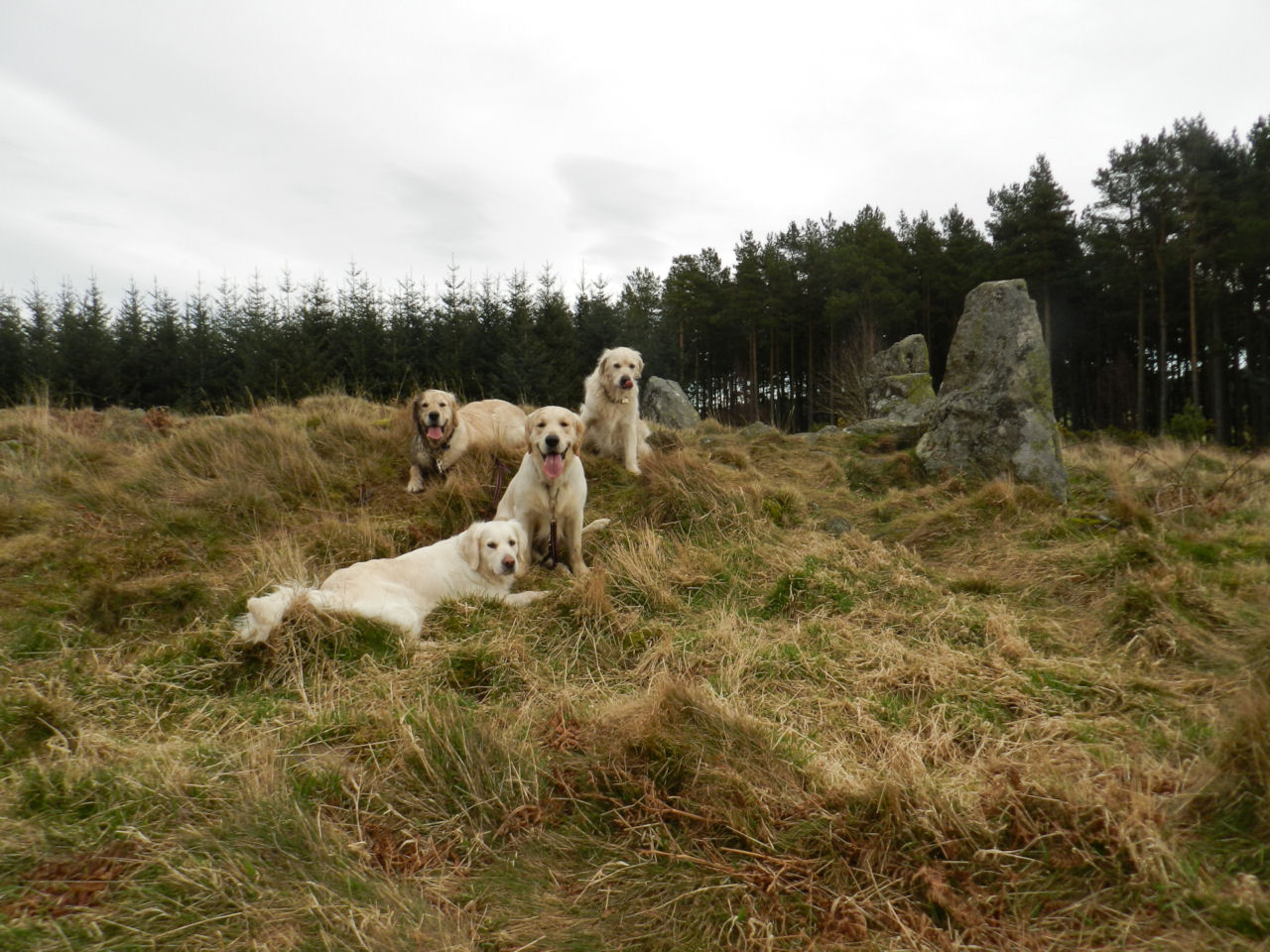 The Boys plus Ailsa at Clune Stone Circle - February 2012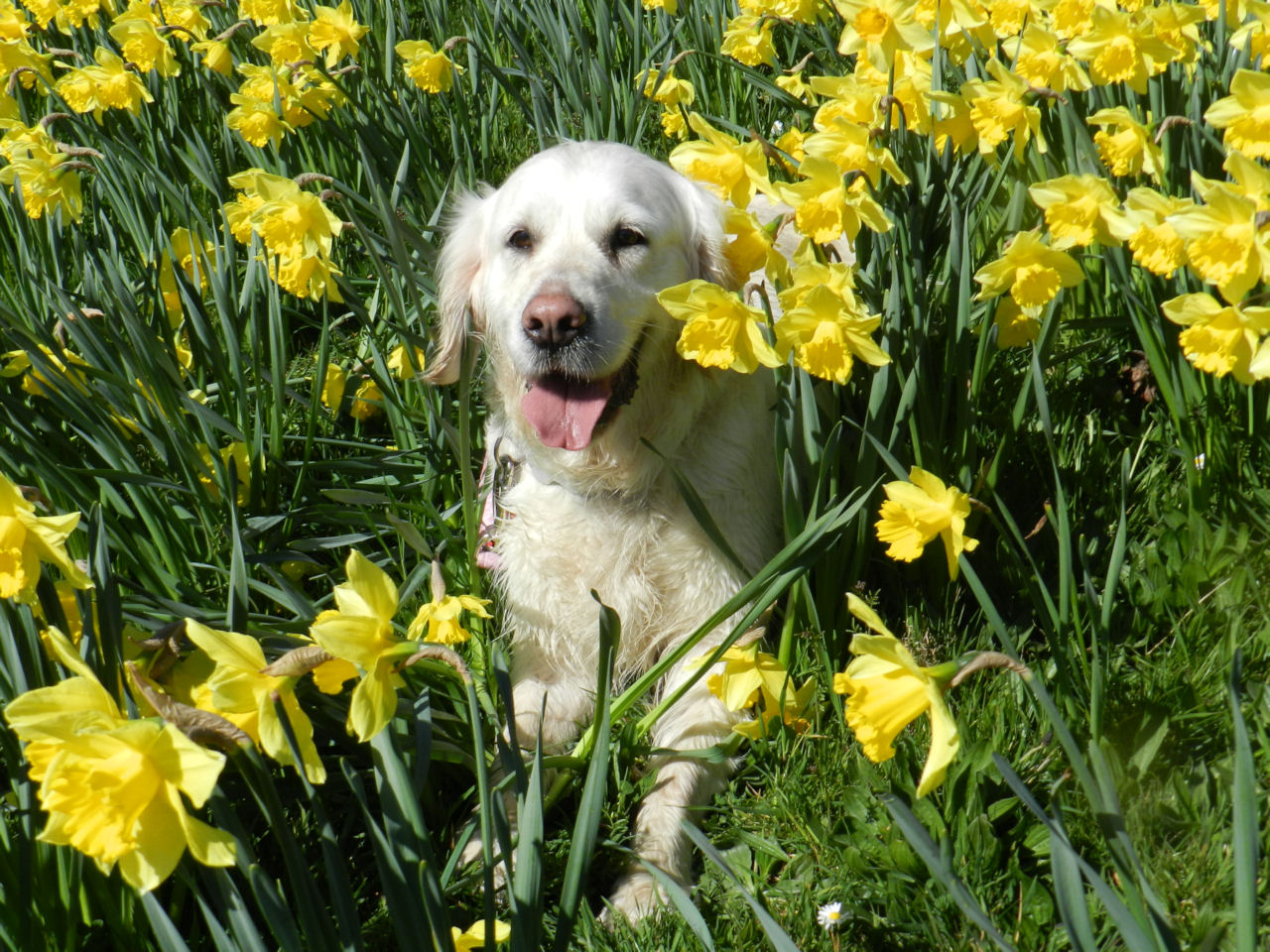 Ailsa enjoying some Spring sunshine - March 2012
L to R Mac, Ailsa, Archie & Arran on a day out to St Cyrus - June 2012
The start of 2013 saw the birth of our first home bred litter from mum Ailsa.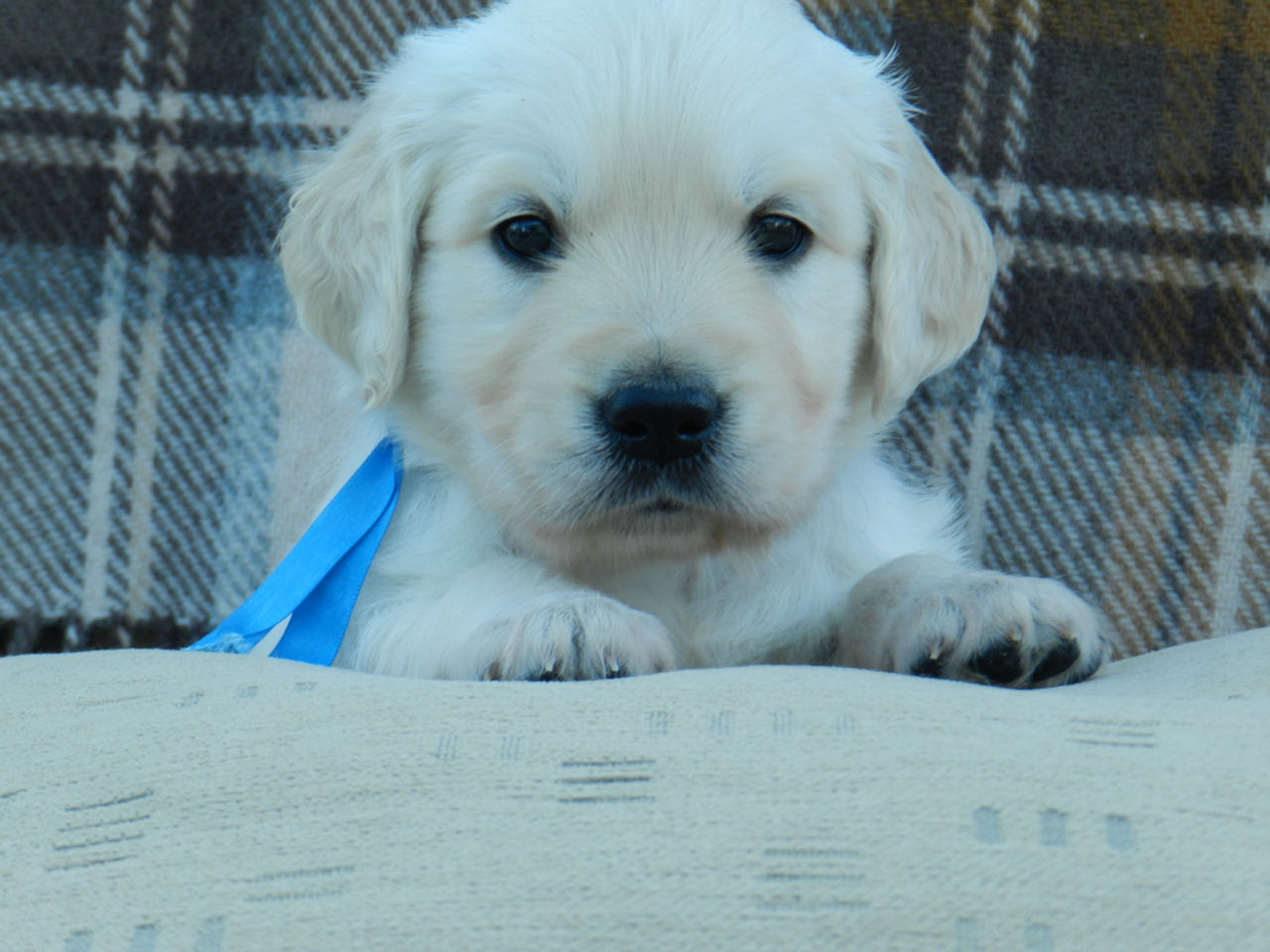 Harris at 4 weeks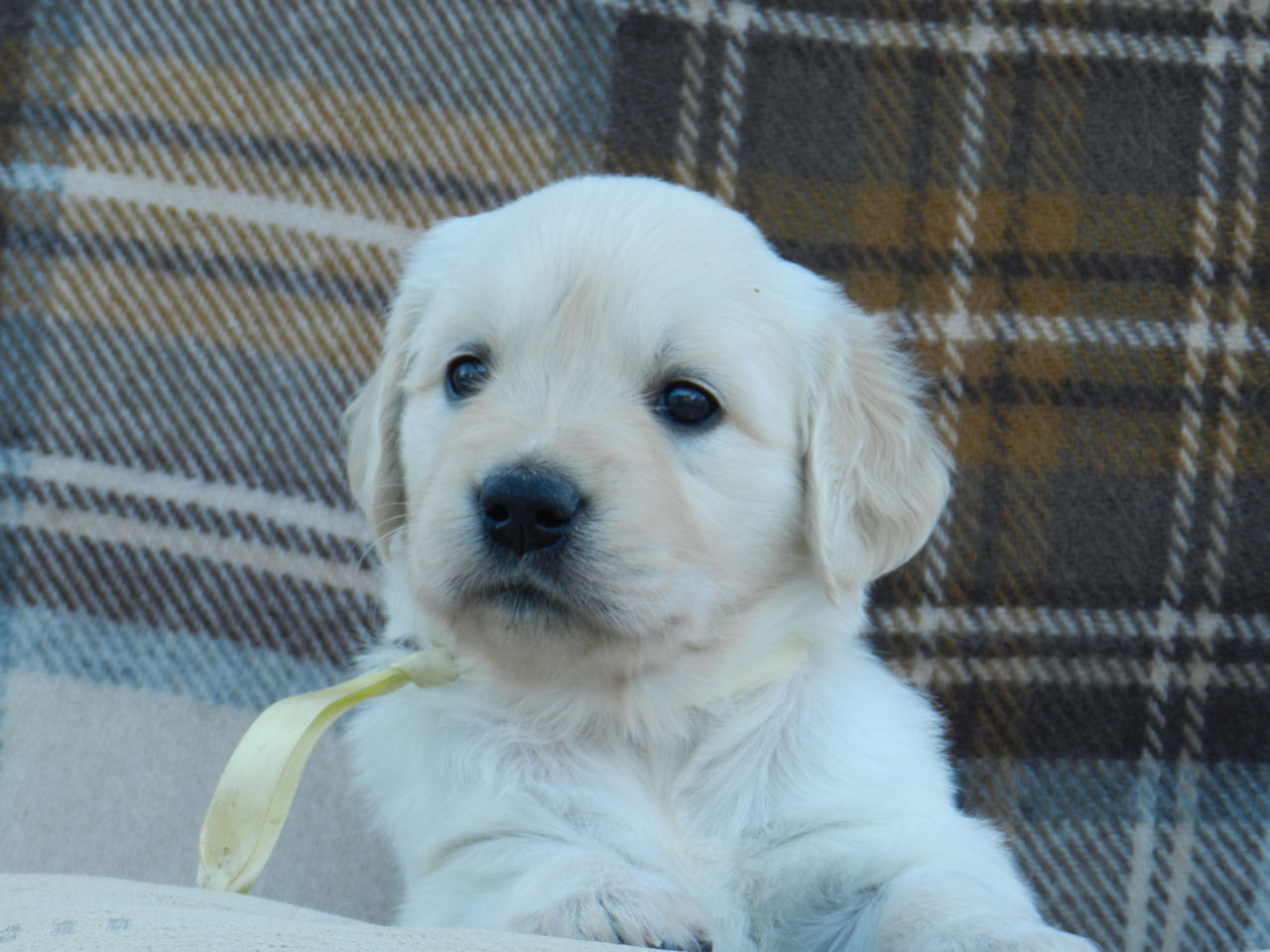 Milly at 4 weeks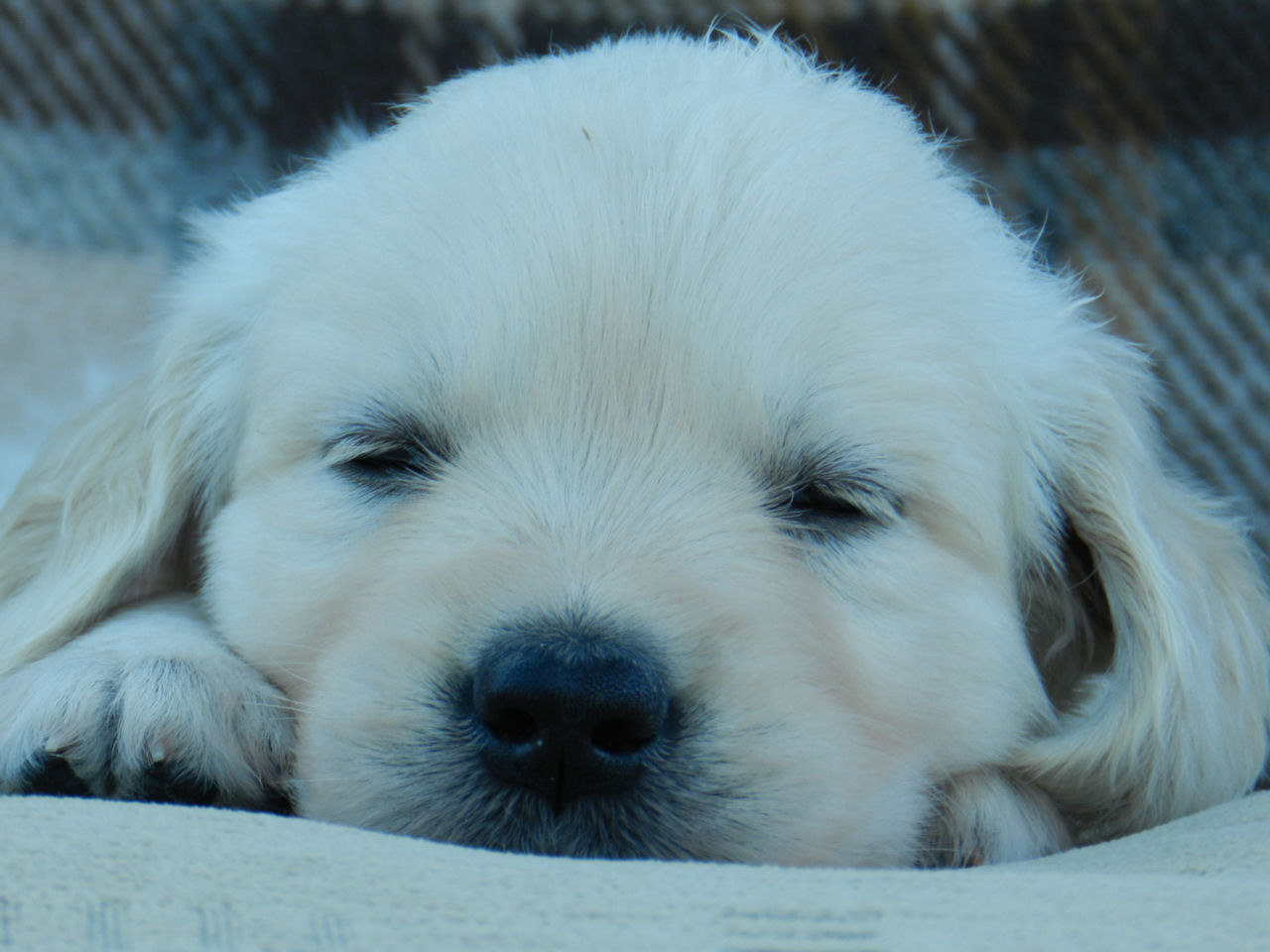 A happy contented pup!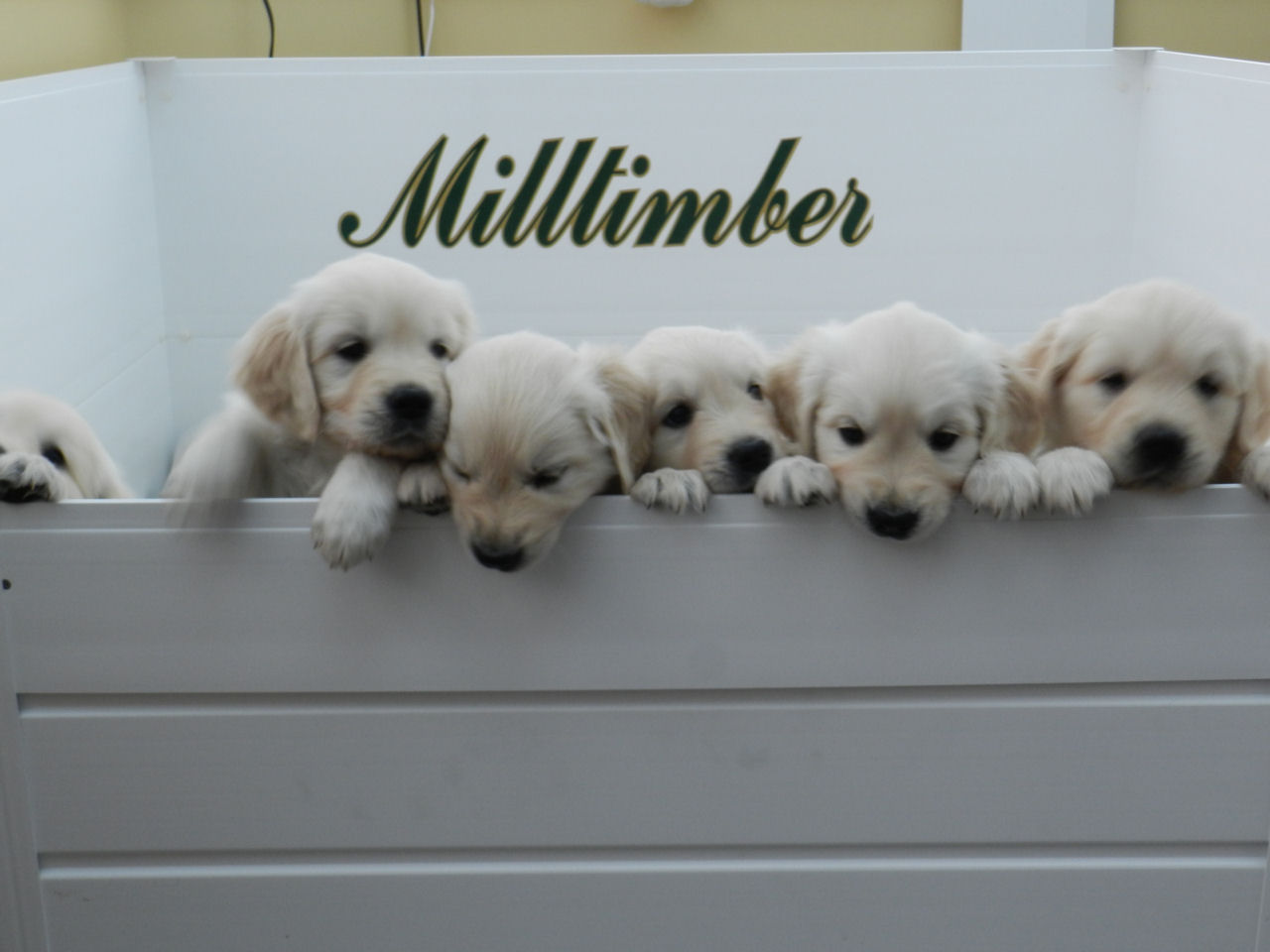 Ailsa's Six Puppies - just about all in the photo.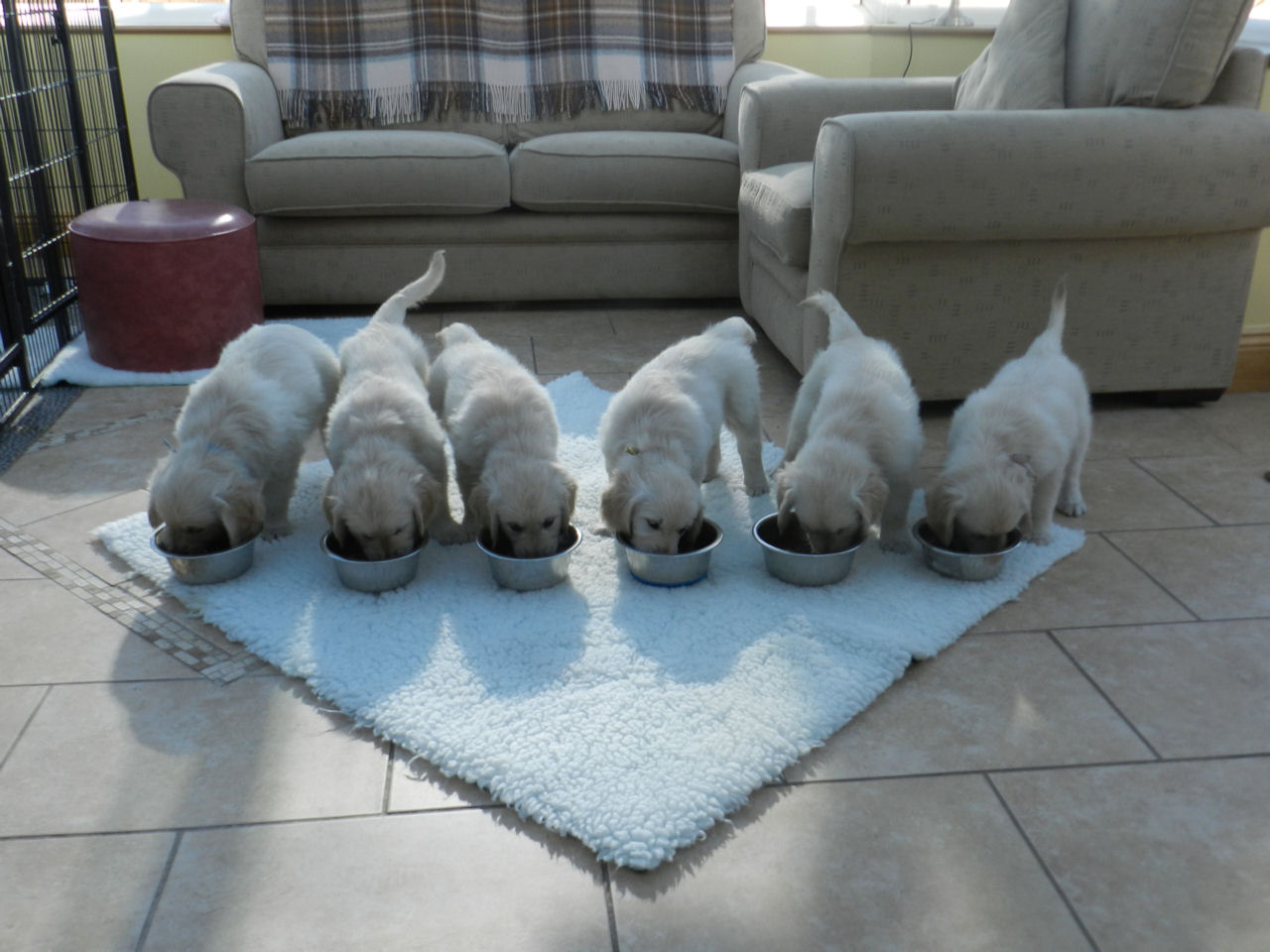 Six hungry Pups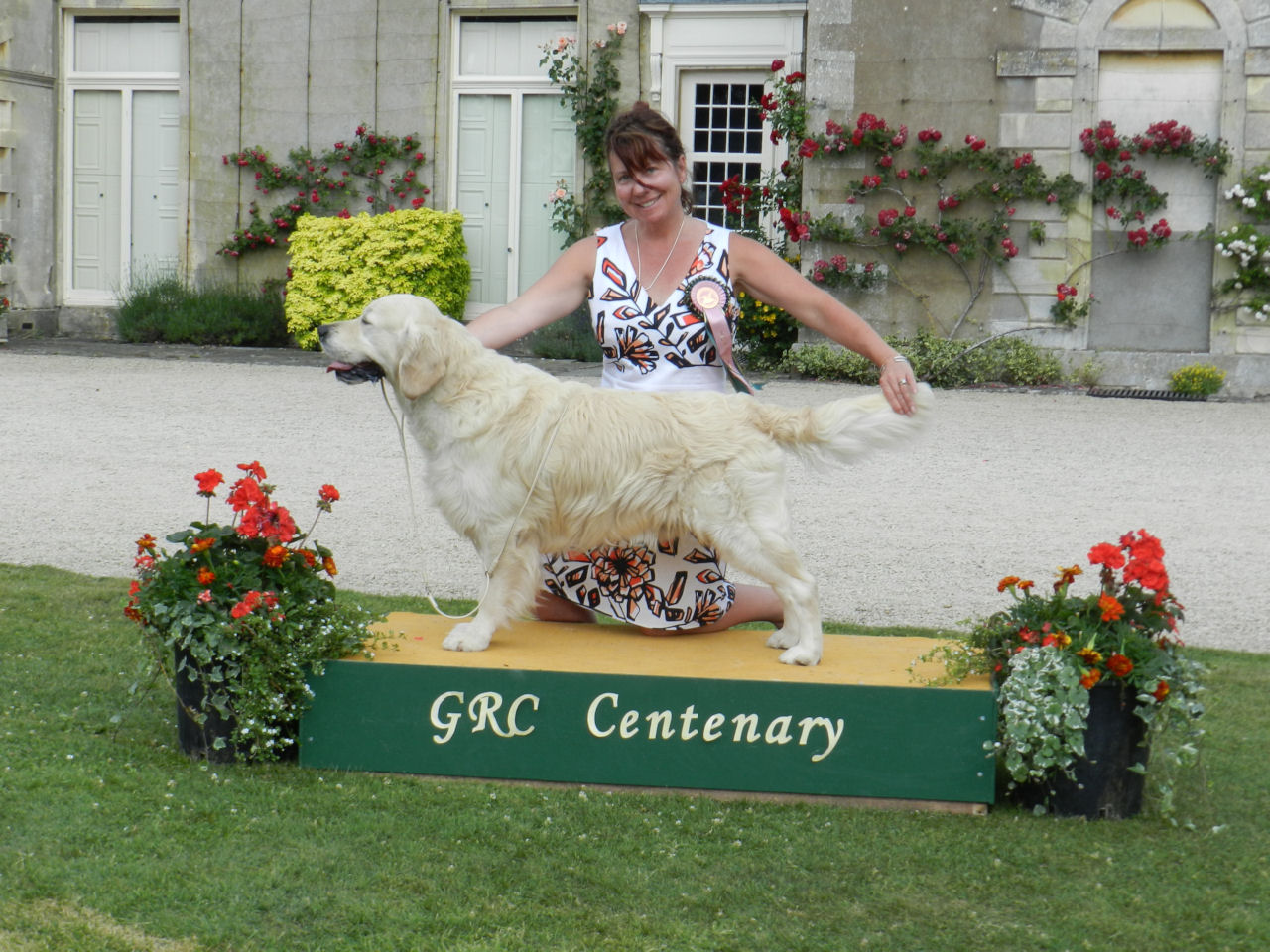 Arran gets "Highly Commended" place at GRC Centenary Show July 2013, with guest handler Shannon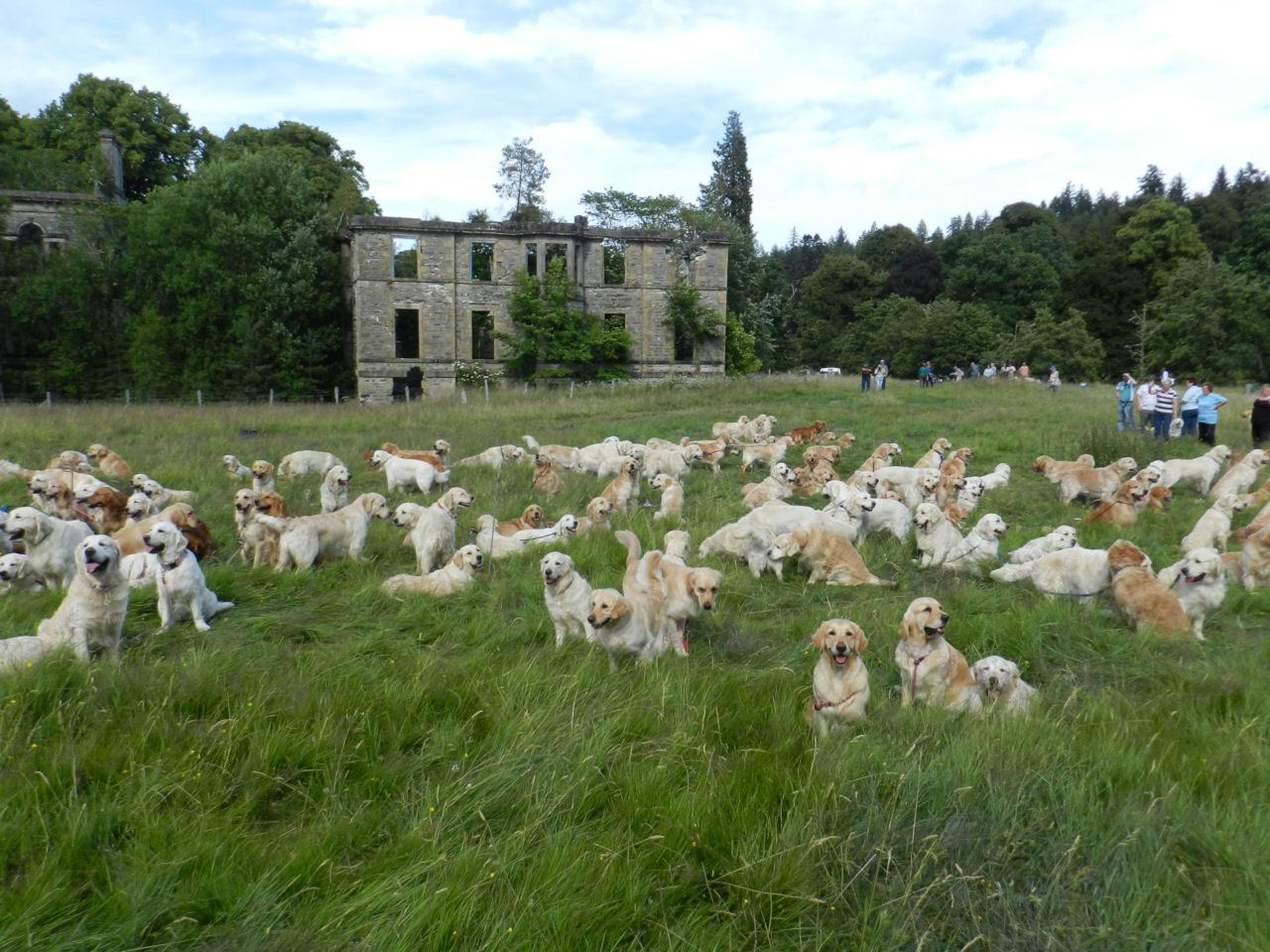 Arran amongst the 222 Golden Retrievers at the GRC Guisichan Gathering July 2013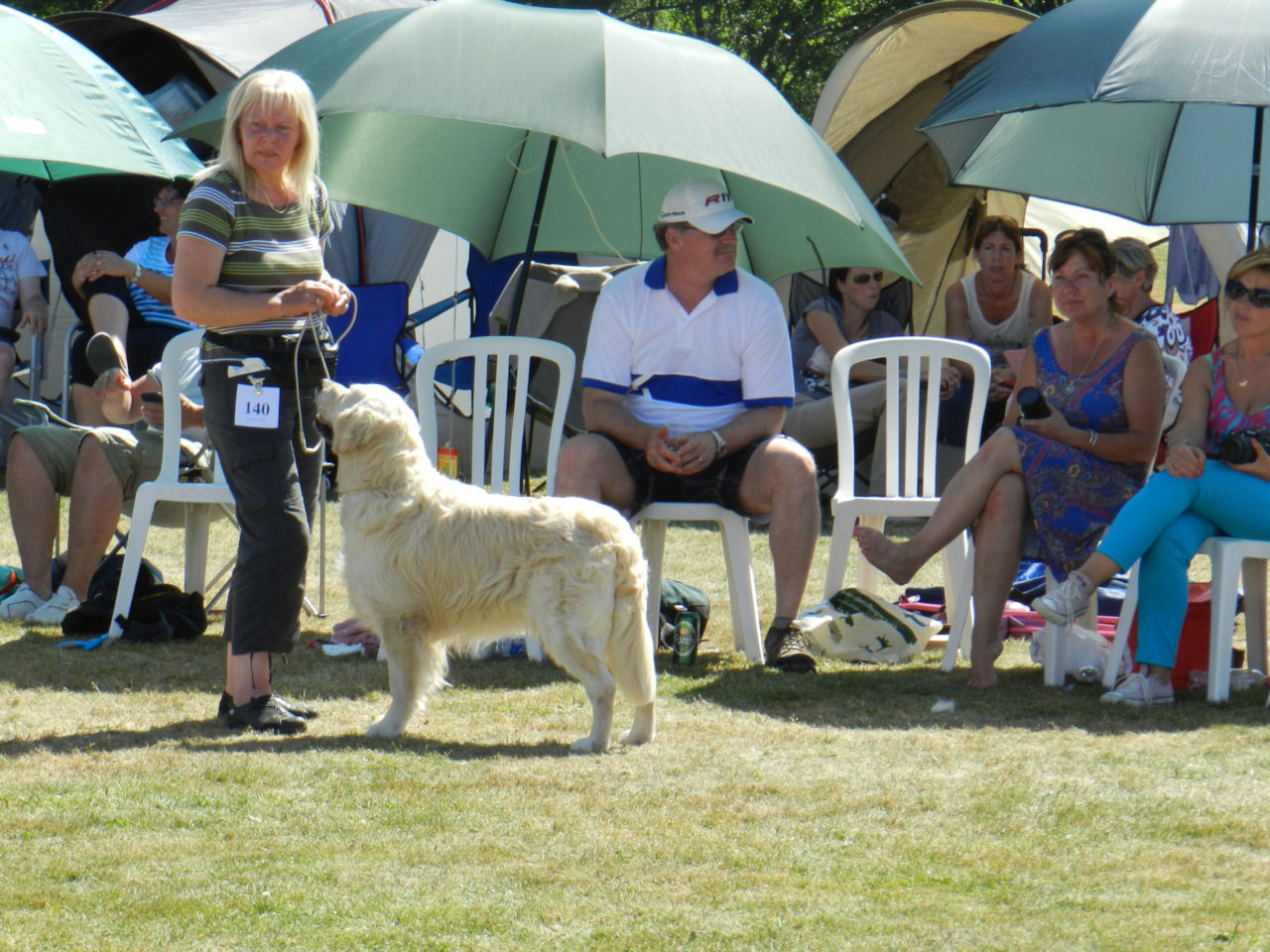 Elaine with Arran at the GRCS Championship Show at Cannich Shinty Field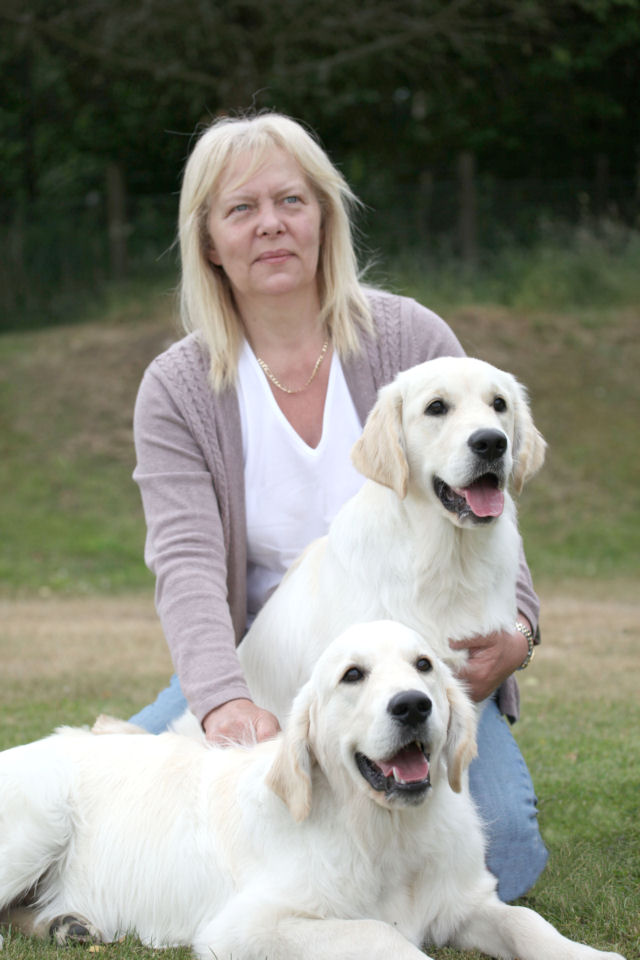 Elaine with Harris & Milly , July 2013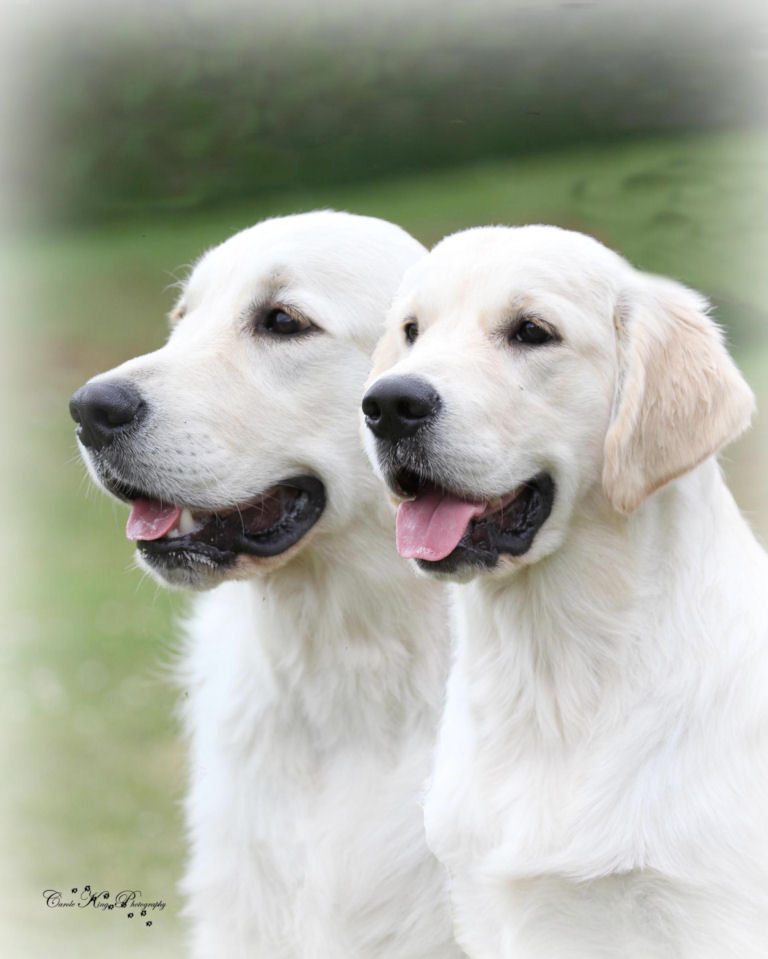 Harris & Milly , July 2013
Thanks to Carole King for this beautiful Photograph.